Last night I posted this photo on Facebook of Texta all over our good leather lounge suite.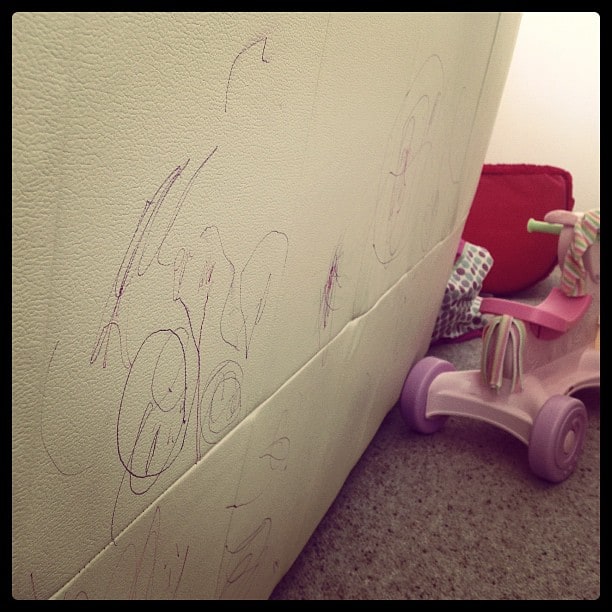 and 200-odd comments later we had this…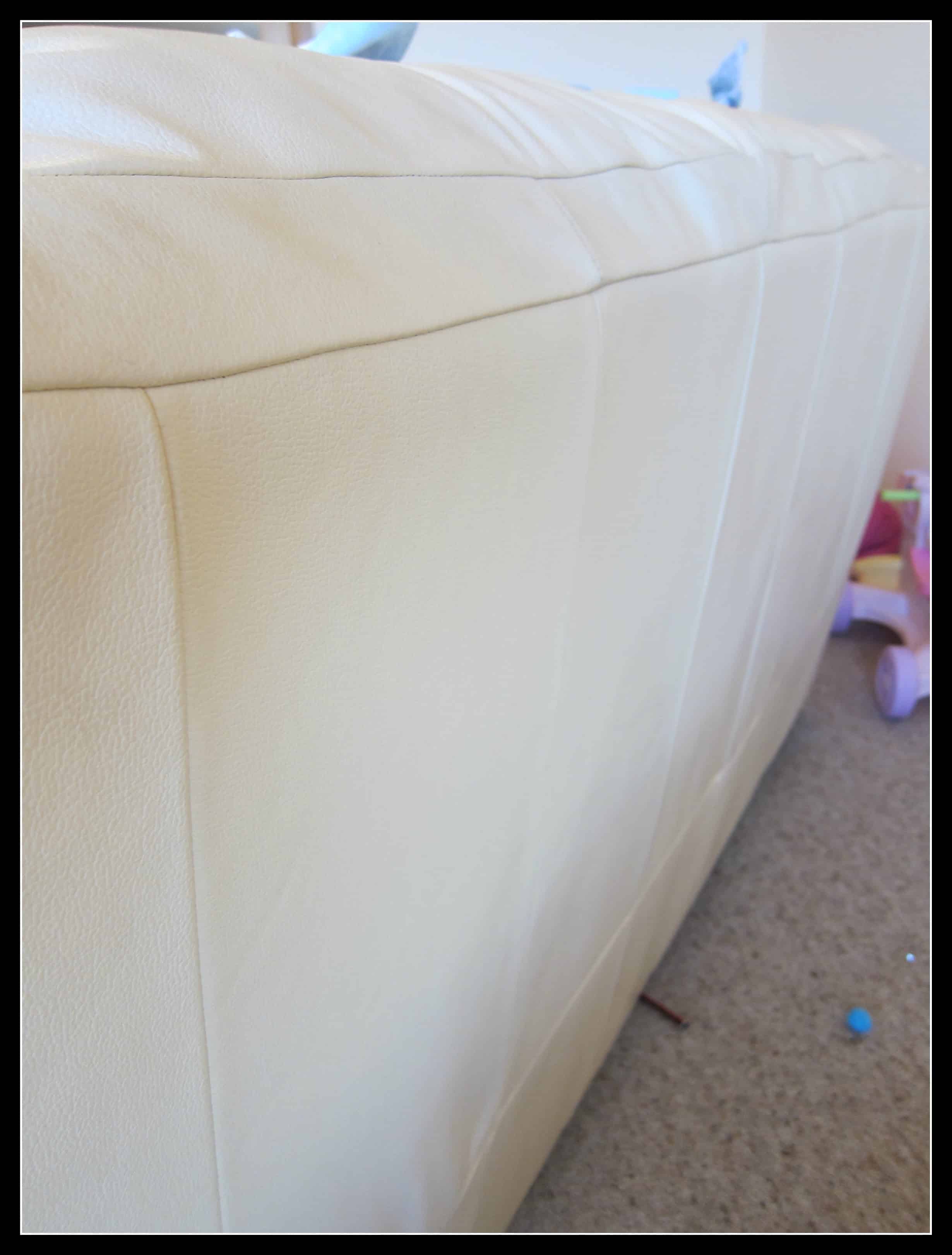 After trying a host of things (eucalyptus oil, baby wipes, eye makeup remover…), guess what it was that took the Texta – also known as marker or pen for those outside Australia – off the leather lounge suite?

For us, it was hairspray – and a fair bit of elbow grease. And not just any hairspray. It had to be decent hairspray. L'Oreal hairspray in fact, as the cheaper brand did nothing to get rid of the marker.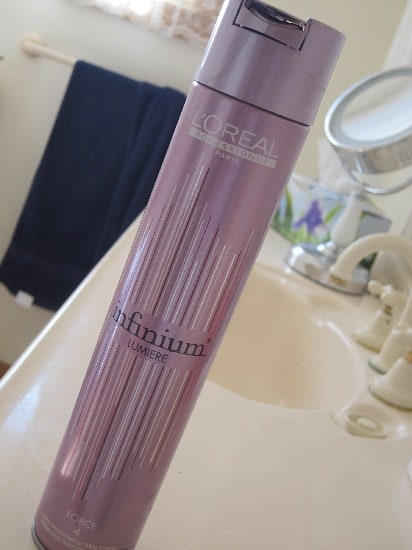 Although, after half a bottle you wouldn't want to have lit a match in the lounge room! Boy, oh boy!
Here are some of the most popular answers from readers (you may want to try a small inconspicuous area first):
WD40
Hairspray
Chux Magic Eraser
Toothpaste
Jif
Windex
Enjo Fabric Glove
Baby wipes
Eucalyptus oil
Gumpton
Milk or hot milk
Bi carb made into a paste
Perfume
Thanks for all the suggestions, including new kids, just pretending it's not there, buying a new couch, colouring in the rest of the couch with a Texta and pushing the couch up against the wall…..
And by the way, the culprit was a rather cheeky two year old who simply couldn't resist drawing a Van Gough on that amazingly white canvas!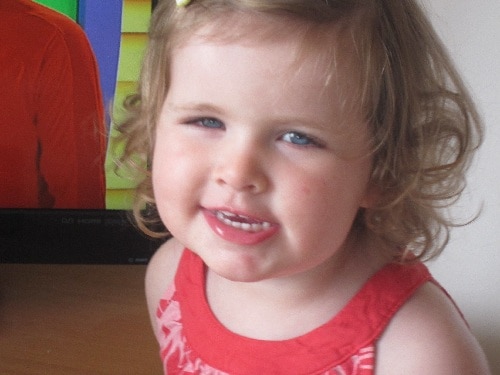 WANT THE HAIRSPRAY? CLICK THE IMAGE BELOW
What have you used to remove pen, marker or Texta from leather and which one worked best?
*NB: Some links in this post are affiliate links. I only recommend those products I use myself.