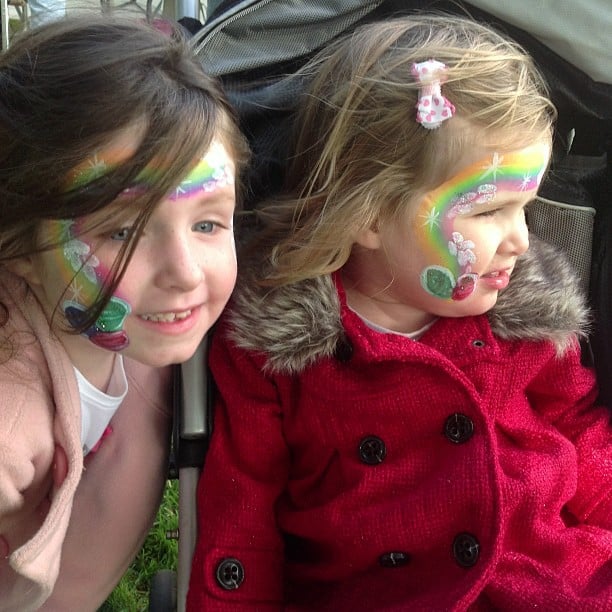 It's been one of those mixed weeks. Some highs, with just a few crappy moments thrown in. That's life I guess. I'm learning to only focus on the good things in life and not dwell on the challenging stuff. There's no point in putting energy into things I can't control.
So, talking wins only, here's what my week in the palace was like:
Ella had her first school excursion, which was to a farm and then a bike track. It prompted this conversation – Ella: "Mum, do you know where meat comes from? A cow. So where does chicken come from?" Me: "Ah, a chicken." Ella: "So is that similar to a real chicken?" Hmm, so this is the result of raising your children in the suburbs. Oh, and her highlight from the trip was her teacher being pooed on by a cow. It's the little things.
A few weeks ago I was asked to do a corporate project with one of my favourite brands and I finally got to make a start this week. I cannot tell you how incredibly excited I am.
Without going into detail, we've had a few wins in the toilet training department regarding No. 2s. Mums in the depths of potty training will completely understand the significance of that one.
What are your wins from the week?
Aussie Giveaway Linkup instructions:
If you're a blogger or business wanting to take part in the Aussie Giveaway Linkup:

1. Only link directly to the giveaway post/s and include the prize and end date in the linky tool below. Link each giveaway separately. If you need to delete it, hover over your link, wait until the red "x'' appears and click.
2. Giveaways must be open to Australian residents and be run by Australian-based bloggers or businesses.
3. Grab the button below to add to your post.
4. A new list is added each Sunday so bloggers need to add their links weekly.
5. Start entering the giveaways! Entry is at your own risk. We do not take responsibility for unfulfilled prizes or a blogger/business not abiding by their own terms and conditions.

Hosted by Three Lil Princesses