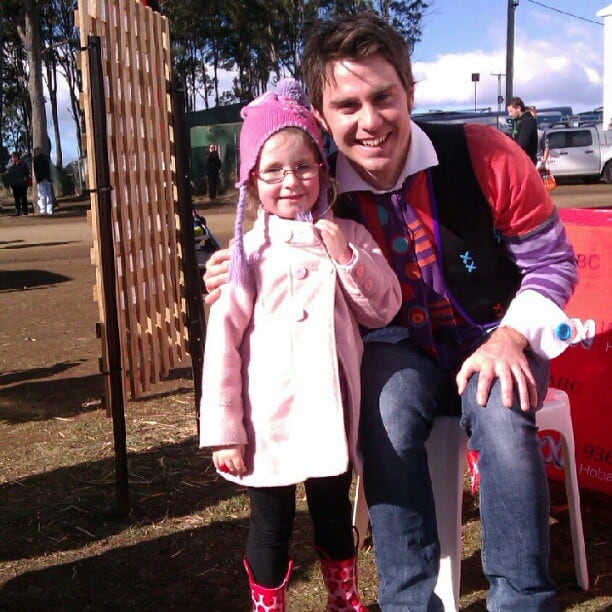 Highlights from our winning week were:
Ella got to meet one of her favourite ABC4 Kids stars Jimmy Giggle and give him three drawings at Agfest today. Holly, on the other hand, was just disappointed Hoot wasn't there.
When we got home, Ella was confused as to how Jimmy could fly back to Sydney so quickly to be on the TV. "The plane must have been fast, Mum''.
The Three Li'l Princesses Facebook page has got some mums a little hot and bothered tonight, because of posting the above photo. It's fair to say, there were some mums at Agfest today too who were far more excited about seeing Jimmy than their children were.
Here's some more Jimmy for you…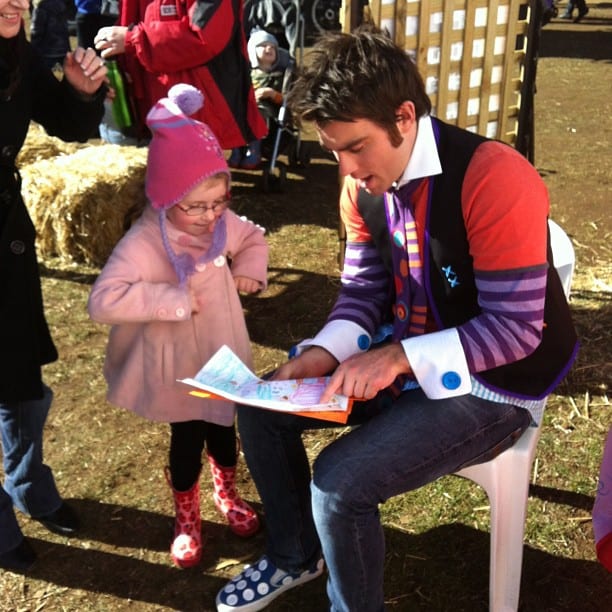 Are you – or your kids – Jimmy Giggle fans?
Now, onto some other winning opportunities…
Aussie Giveaway Linkup instructions:
If you're a blogger or business wanting to take part in the Aussie Giveaway Linkup:

1. Only link directly to the giveaway post/s and include the prize and end date in the linky tool below. Link each giveaway separately. If you need to delete it, hover over your link, wait until the red "x'' appears and click.
2. Giveaways must be open to Australian residents and be run by Australian-based bloggers or businesses.
3. Grab the button below to add to your post.
4. A new list is added each Sunday so bloggers need to add their links weekly.
5. Start entering the giveaways! Entry is at your own risk. We do not take responsibility for unfulfilled prizes or a blogger/business not abiding by their own terms and conditions.

Hosted by Three Lil Princesses