When we travel interstate, we are such tourists. We do all the things tourists do – which means every zoo, aquarium and museum have just about been covered.
In the past two years, we've experienced the Melbourne Zoo, Sydney's Taronga Zoo, the Melbourne Aquarium and the SEA LIFE Sydney Aquarium. If there were such a thing as zoo/aquarium FlyBuy points, we'd have earned ourselves another free visit by now.
Without dipping into the fiery debate Sydneysiders and Melbournites have over who's city is better, here's our take on the four big attractions and what appeals to us about each:
Melbourne Zoo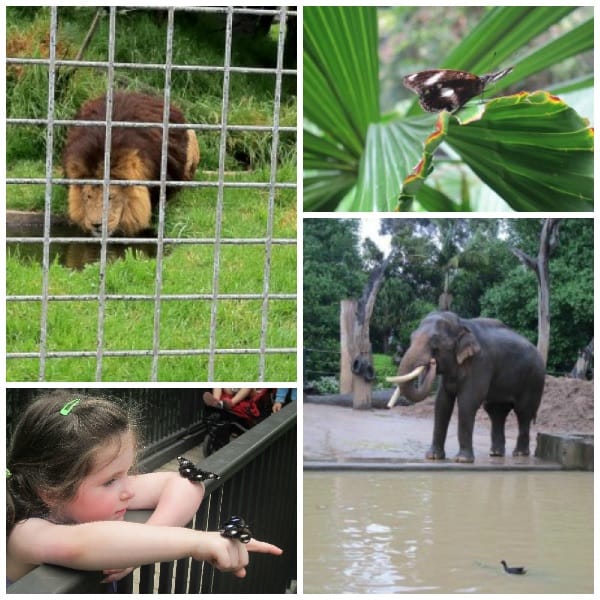 We've done the Melbourne Zoo so many times I could nearly take over as a tour guide – including a talk on how to navigate a rather muddy section during wet weather. What we love about Melbourne is that it's flat, which makes pushing a stroller easy. It's simple to navigate, there's plenty of shade (a life saver during our last December trip) and there's a nice open space for eating. Our favourite sections have to be the monkeys and the seal show. Downsides would be that it's so widespread we've yet to be able to actually do the whole thing. The highlight for Ella is always the butterfly house.
Taronga Zoo, Sydney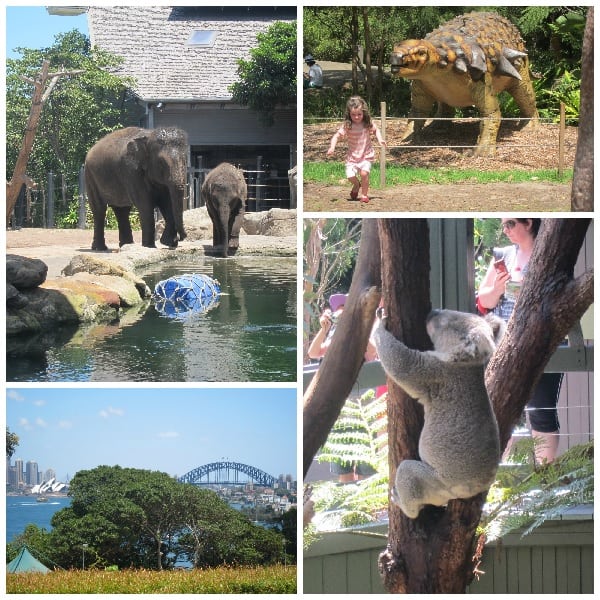 Julian and I visited Taronga years ago, but saw it through completely different eyes with two kids in tow. We bought a package via Red Balloon that included a cruise from Darling Harbour to the zoo, a ride on the air bus and admission into the zoo itself. Taronga is beautifully designed, looks a little more polished than Melbourne and has incredibly stunning views of Sydney Harbour and the Opera House. However, the downside of that is having to push a stroller up a hill at times. There also seems to be quite a bit of backtracking. Our favourite section was the elephants and, during January 2013, being able to see the moving dinosaur models.
Melbourne Aquarium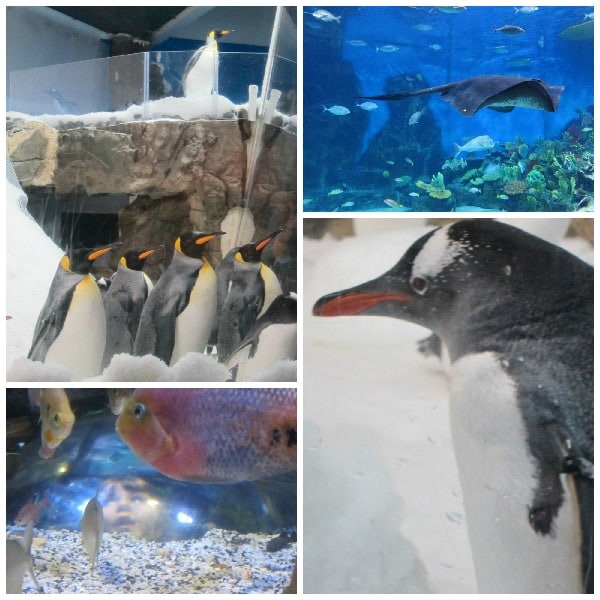 Aquariums are more Julian's thing than mine. I think if you've seen one fish, you've seen them all. The penguin area, which is your first impression of the Melbourne Aquarium, is sublime. To see them so clearly walking through the snow and swimming in the deep water, without any barriers obstructing your view, is a real highlight. The underground sections at both aquariums are superb and it's where we tend to spend the most amount of time. The girls loved being able to pop their head inside hidey holes to get a closer look at some of the species.
SEA LIFE Sydney Aquarium
While we were a little shocked at being thrown into a photo at the beginning of our tour, we soon got over the camera flash and took the many twists and turns around the aquarium. Around each corner is a different shaped tank that are intriguing in themselves. The girls were slightly spun out by having water all around them in one of the tunnels, as a shark, dugong and stingrays swam over their heads and fish under their feet. Another highlight was the incredible display of seahorses. The one challenge for us was steep inclines in one section of the aquarium. Going up with a stroller was a bit of an effort after a long hot day.
Overall, it's hard to compare the four. They all do so much well, all have areas to improve on and each will tailor to different types of people and their needs. To be honest, we're just happy for the experiences and the educational benefits it provides the girls.
Have you been to any of the above? What were your highlights?