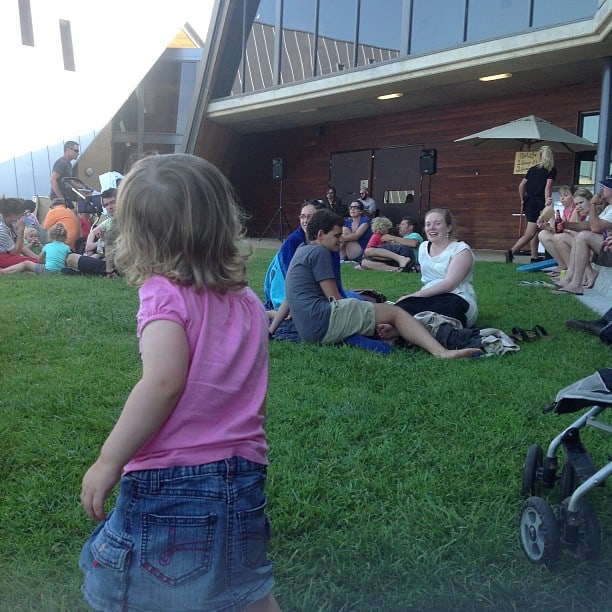 Some of the wins from this week:
Well, not quite a win but… Two-year-old Holly was happily singing Shake Your Booty this morning. Not really a song I want my two-year-old to be singing, to be honest. Then I listened more closely to the lyrics and realised her version was actually "Shake your boobie''. Oh, the horror! A littler misinterpretation there, maybe.
My little mum business has just gone from one dream project (seafood) to another dream job (food and wine). I may just gain a few pounds over the next few months.
Ella had to talk about her favourite book as part of prep news this week. She chose to talk about – and take – her TWO favourite books: The Faraway Tree Collection and The Magic Wishing Chair Collection. The teacher was just a tad shocked at the mere size of the books. And my back was just a bit shocked at how heavy they were carrying them into school. Next time we might opt for Fox in Sox.
I'd love to hear what song lyrics you've heard misinterpreted?
Now, onto some other ways to win…
Aussie Giveaway Linkup instructions:
If you're a blogger or business wanting to take part in the Aussie Giveaway Linkup:

1. Only link directly to the giveaway post/s and include the prize and end date in the linky tool below. Link each giveaway separately. If you need to delete it, hover over your link, wait until the red "x'' appears and click.
2. Giveaways must be open to Australian residents and be run by Australian-based bloggers or businesses.
3. Grab the button below to add to your post.
4. A new list is added each Sunday so bloggers need to add their links weekly.
5. Start entering the giveaways! Entry is at your own risk. We do not take responsibility for unfulfilled prizes or a blogger/business not abiding by their own terms and conditions.

Hosted by Three Lil Princesses