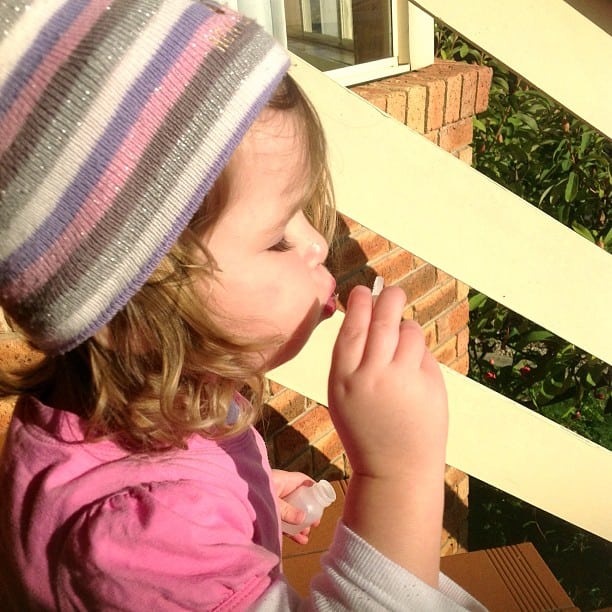 It's been a busy week here, with meetings, dinners and deadlines for the end of the financial year. It means this week's Aussie Giveaway Linkup is just a tad late. But we're here now and that's the main thing, right?
Before we launch into this week's giveaways, here are a few funny wins from this week:
The main reason for the linky delay was due to attending a Rotary Changeover dinner last night. Riveting stuff, I tell you. Somehow we landed on the widows' table. One of the ol' ducks asked if I was a "working lady''. When I said I owned a business, she asked what I did. "I coach businesses in social media, blogging and public relations.'' She forced a "I-have-no-idea-what-you-just-said'' smile, and turned to natter with her friend about puppies. Well, that's one way to kill a conversation.
While we were out at said dinner, my Mum was looking after the girls at home. Tucking Holly into bed, Holly presented her index finger to Mum and said "Do you want to eat my booger, Nan?'' Strangely, Mum declined.
Ella lost her third tooth this week. Seriously, they're falling out at a rate of knots. And guess what's coming up in the next month? Yes, school photos.
What's made you laugh – or cringe – this week?
Now, onto some real wins…
Aussie Giveaway Linkup instructions:
If you're a blogger or business wanting to take part in the Aussie Giveaway Linkup:
1. Only link directly to the giveaway post/s and include the prize and end date in the linky tool below. Link each giveaway separately. If you need to delete it, hover over your link, wait until the red "x'' appears and click.
2. Giveaways must be open to Australian residents and be run by Australian-based bloggers or businesses.
3. Grab the button below to add to your post.
4. A new list is added each Sunday so bloggers need to add their links weekly.
5. Start entering the giveaways! Entry is at your own risk. We do not take responsibility for unfulfilled prizes or a blogger/business not abiding by their own terms and conditions.

Hosted by Three Lil Princesses