Ella is a pretty competent reader for her age. However, she's having trouble distinguishing between the "b" and "d" letters.
I thought I'd ask some mums if they'd had the same issue – and plenty have. Even more had tips to help me teach her the difference. Knowing there are probably plenty more mums out there scratching their head over this one, I thought I'd share.
Here are the suggestions given:
Bat before ball. Drum before drumstick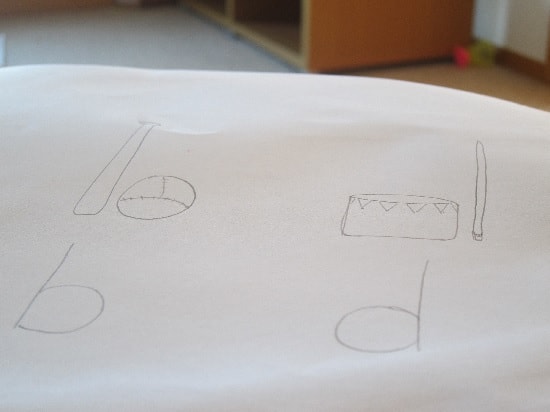 The idea behind this is to draw a baseball bat (or whatever bat your child might associate with) and then a ball. The bat and ball make the shape of a "b''. Similarly with the drum, the round drum first, then the long, thin drumstick. The drum and drumstick make the shape of a "d''.
A couple of people mentioned their children often still struggled with getting the bat and ball and the drum and drumsticks in the right order.
Knuckles together make a bed – b-e-d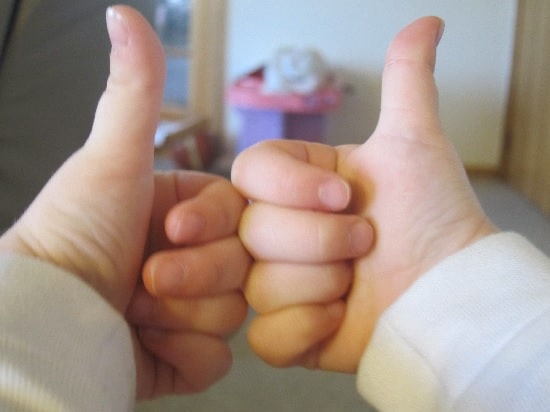 This is a quick and easy way for children to learn the difference – and spell a new word at the same time. Although, Ella hasn't quite mastered keeping her knuckles together! Make "thumbs up'' with both hands, then put your knuckles together, with thumbs still raised in the air. This makes the shape of a bed. Trace letters "b'' on one side and "d'' on the other for your child to see.
Ella picked this one up easier than the bat and ball. She now quickly puts her "bed hands'' together when she's trying to determine between the "b'' and "d'' letters. Although, she's asked about 10 times: "where's the e?''
While Ella certainly struggles in other areas, I feel pretty blessed she is a keen reader and writer – to the point of pestering me to teach her more.
Next week I'll share some of the things we've done to encourage her reading and writing.
How have you taught your child to learn the difference between b and d? What tricks have you used?