When Ella had her Wizard of Oz birthday party last year, one of the things that got the most comments – other than the rainbow house cake and that stellar *cough* homemade number five piñata, was the take home boxes (or party favour boxes, as the Americans would call them).
Originally, I was just going to get a copy of the Wizard of Oz book for every child, knowing most of them have probably never read the book or watched the movie. Unfortunately, I ran out of time to order copies and went for the tried and true take-home party box.
After getting over the shock of how expensive party boxes are – ridiculous, I tell you – I decided that, being the super crafty mum that I am *cough*, I should just make my own.
Here's the end result: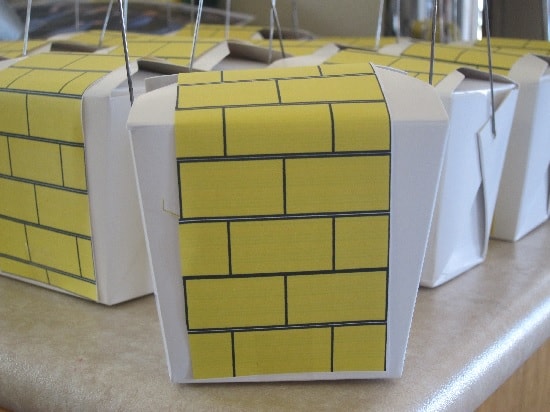 What do you think?
They were so super easy to make. Here's how we did it.
STEP 1:
Buy some noodle boxes from a $2 shop. You should be able to buy about a 10 or 20-pack of boxes for $2.
STEP 2: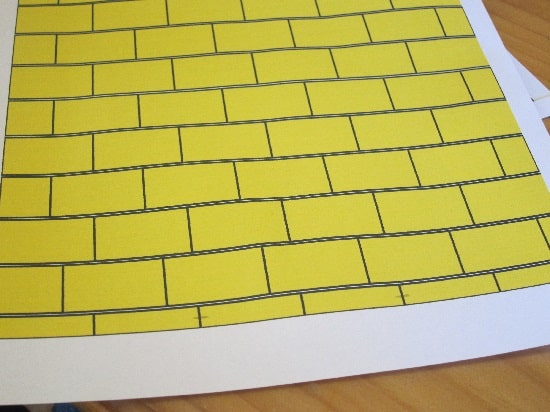 Create a yellow brick pattern in Word or Powerpoint. Then print out. To save you the hassle of having to create all those bricks, you can download our bricks here. Prepare to use a bit of yellow ink.
STEP 3: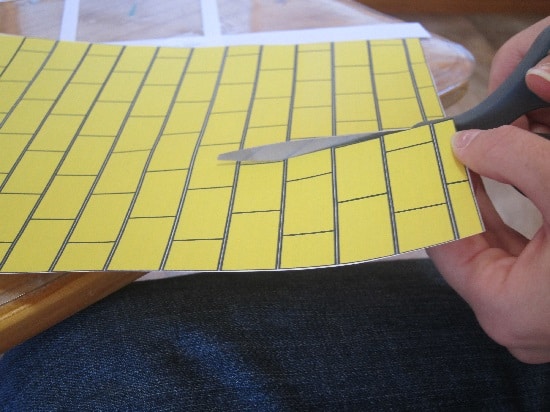 Cut the brick pattern into a long strip, following the brick lines to keep it straight.
STEP 4:
Fill the noodle box full of treats. We had a combination of small toys and lollies. We were a bit light on with the lollies, just because I don't think kids need a lot.
STEP 5: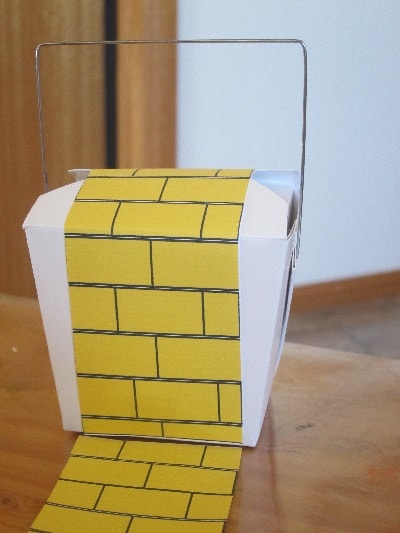 Close the lid of the noodle boxes. Wrap the brick strip around each box, taping it at the bottom.
Ta da! That's it. Too easy. You could adapt this for plenty of different themed parties.
What do you usually do for birthday party take-home gifts?