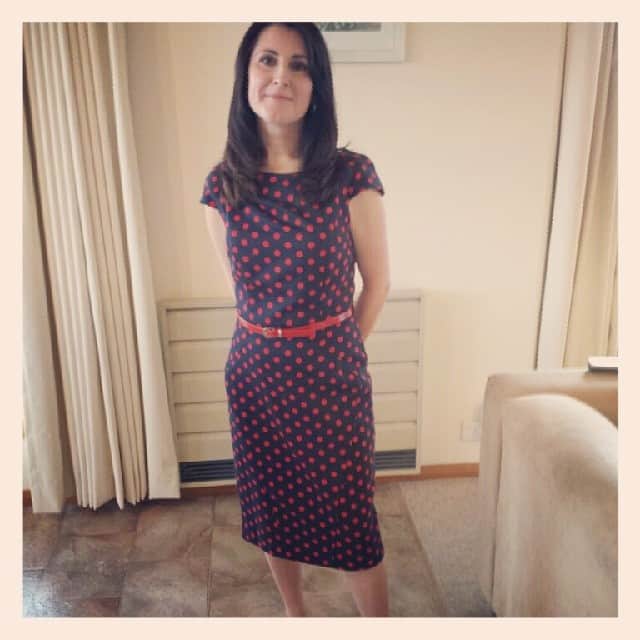 Life seems to have just gone up a gear – and we're only halfway through November. Julian's already had his Advocate Newspaper Christmas dinner (that's me in my "Kate Middleton'' dress above). Ella had her sixth birthday last week. And this week I have my school board Christmas dinner.
Ella is rehearsing for her end of year dance concert (move over Michael Jackson) and her end of year school production (imagine an angel singing Justin Beiber's Like baby baby baby ooh). I cannot wait to see it!
Just because I love putting myself under extreme pressure, I'm also hosting a webinar this Thursday on The Simple Strategy to Land Your Business Media Attention in 30 Days (more details to be linked here tomorrow). Then the usual business activities – client work, writing the Fairbrother book and preparing to speak to a business women's lunch.
Phew! I can see myself collapsing in a heap come January.
Now, onto this week's Aussie Giveaway Linkup…
Aussie Giveaway Linkup instructions:
If you're a blogger or business wanting to take part in the Aussie Giveaway Linkup:

1. Only link directly to the giveaway post/s and include the prize and end date in the linky tool below. Link each giveaway separately. If you need to delete it, hover over your link, wait until the red "x'' appears and click.
2. Giveaways must be open to Australian residents and be run by Australian-based bloggers or businesses.
3. Grab the button below to add to your post.
4. A new list is added each Sunday so bloggers need to add their links weekly.
5. Start entering the giveaways! Entry is at your own risk. We do not take responsibility for unfulfilled prizes or a blogger/business not abiding by their own terms and conditions.

Hosted by Three Lil Princesses