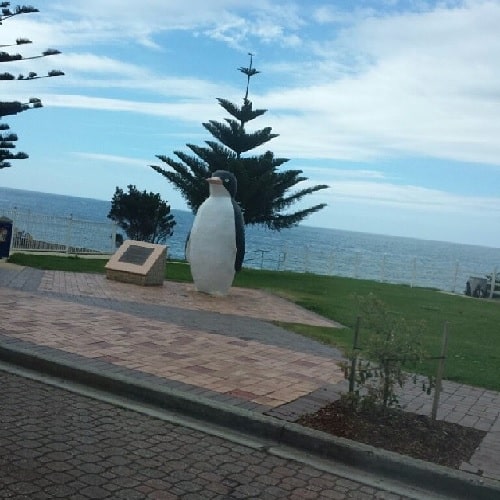 Penguin, Tasmania. My hometown. Sometimes it's good to get back to where it all began (or drive through, at least), just to put life into perspective.
And yes, for those of you who aren't familiar with Penguin, it comes complete with a big penguin. Oh, the stories that penguin could tell. I'm sure it's lost count of the number of men who have been chained to it, naked, on their buck's nights…
Now, onto this week's Aussie Giveaway Linkup…
Aussie Giveaway Linkup instructions:
If you're a blogger or business wanting to take part in the Aussie Giveaway Linkup:

1. Only link directly to the giveaway post/s and include the prize and end date in the linky tool below. Link each giveaway separately. If you need to delete it, hover over your link, wait until the red "x'' appears and click.
2. Giveaways must be open to Australian residents and be run by Australian-based bloggers or businesses.
3. Grab the button below to add to your post.
4. A new list is added each Sunday so bloggers need to add their links weekly.
5. Start entering the giveaways! Entry is at your own risk. We do not take responsibility for unfulfilled prizes or a blogger/business not abiding by their own terms and conditions.

Hosted by Three Lil Princesses