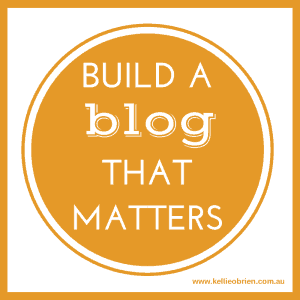 As many of you know, we're taking a six-month break from this blog due to the sheer volume of work that has resulted from our business blog, Kellie O'Brien Media.
While we're away, I thought you might be interested in learning how to start your own blog.
Blogging can take as much or as little time as you want it to. Ultimately though, it can open some amazing doors for you. It has for me.
Learn how to make money from blogging with our free course.
FREE COURSE
Click the image below to learn how to make money from blogging in this 7-day mini course

If you're a business or PR, please note we won't be responding to your blogger outreach emails. There's just too many to filter through on a daily basis. We hope you understand.