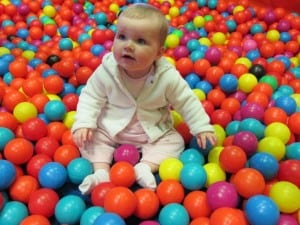 SINCE having our two daughters, we've noticed limited online reviews from "real families" about family-friendly attractions, accommodation and things to do within Tasmania. The My Tasmanian Backyard series is aimed at providing some inspiration for kids and their parents when travelling around this island State – whether you're a local or not.
If you would like your activity, accommodation place, event or attraction considered for the series, please contact us.
There's also the downloadable My Tasmanian Backyard events calendar, featuring Tassie school dates, public holidays and major family-based events.
FEATURED:
NORTH WEST:
Wing's Wildlife Park, Gunns Plains
Tasmazia and the Village of Lower Crackpot, Promised Land
Devonport Food and Wine Festival 2012
Stanley Seaview Inn accommodation
WEST COAST:
NORTH:
Princess Theatre (Theatre North)
If you're looking for a map of Tasmania, then we suggest you consult Google.

View Larger Map