Pink Poppy imaginative play gifts giveaway: CLOSED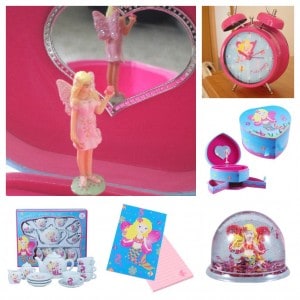 It's not uncommon to witness a little person, decked out in full dress up, stomping down the hallway. And you've never seen a nearly five-year-old work those heels quite like Ella does. I didn't even know she had hips! It appears Holly is following suit with her love of dress ups. Read more…
New giveaway to come soon…
* * * *
Winners:
OCTOBER:
Bright Star Kids $150 wallart: Rachel T, Pippa C, Caroline K.
SEPTEMBER:
Pink Poppy $150 giveaway: Bernie Clegg
AUGUST:
I Love Linen $120 giveaway : Melissa Te Whatta
Hinkler book pack (eNewsletter giveaway): Cathy Russell
JULY:
Credit Card Compare $200 Peters of Kensington voucher – Linda Hoadley
Katy Perry: Part of Me – Kim Abbate, G. Rinaldi, Alison Wundenberg, Thea Smith and Tara-Lee Bush.
The Logo Game boardgame (Facebook competition) – Karlene Forrest
JUNE:
A year's supply of Be Natural cereal products – Wendy S
Do you shop on eBay + $50 PayPal giveaway – Natalie @ Mummy Smiles
MAY:
Beautiful last-minute Mother's Day gifts ideas ($400) – Tamra Childers
MARCH:
$100 Rom Com DVD pack (I Don't Know How She Does It: Elisha Squire
Phillips Avent Single Electronic Breast Pump $249.95: Penne Johnston
FEBRUARY:
Back to School $200: Hayley Clisby; runner up: Mary Preston
Maybelline New York $200 (via newsletter): Drawn Tuesday, February 1
JANUARY:
Coolgel Mat $79: Gabi R
Stylish Little Me Stroller Bag ($199): Philippa Clapham
DECEMBER:
Storksak Olivia nappy bag ($229): Penny Schelbach
CD + DVD gift packs (Octonauts + Wiggles): Rachael, Kym – Mummas's Mini Mes and Lisa See.
Donna Hay Fast Fresh Simple DVDs: Gemmie Alliston, Lisa Blackman, Narelle Rock, Toni Hill and Lisa Wood.
Baby Products We've Loved (Valco, Oricom and BabyBjorn) $600: Alison L
PREVIOUS WINNERS:
The entire Keratinology by Sunsilk range ($100): Veronica from Mixed Gems
The complete Tommee Tippee discovera collection (valued $90): Rosie B
These are a few of Ella's favourite things (valued $275): Emma from Forever Emma (major winner); Melissa Diss (runner-up).
Garnier BB Cream: Gael Macpherson, Pauline Tan, Toni from Chick Chat, nellbe from Nellbe's Gluten Free Kitchen Table, Liz, Emma Sparnon of Forever Emma, Suzi, Sarah from Mum's The Word, Melissa K and Amanda Collins.
Major Zhu Zhu pack (2 Zhu Zhu pets and 2 accessories): FrogPondsRock
The Wonder Weeks books and apps (valued at $260): Courtney from Nobashake, Kara Kirkpatrick, Nyssa Geary, Kylie from The Rock Garden (Wonder Weeks book); Jessie Boan, Laureny (Wonder Weeks app).
$150 Vanchi nappy bag voucher: Kirsty from My Home Truths
$50 My Posh Baby Boutique voucher: Toni Porter
Zhu Zhu Pet and Adventure Ball Accessory: Kate from Picklebums
Some real "me time" (WITH chocolate): Kellie Heitman, Jasmine1485, Kel, Bronnie and Natasha.
Cupcake City's Bake and Decorate Kit: Barb
Secret women's business (Miss De Jour giveaway) – Meagan
Two nights in a one-bedroom Medina Apartment (valued $1000) – HearMumRoar
Babies Love CD Collection - Candice
My Posh Baby Boutique voucher – Amanda Elizabeth from Amanda's Mummy Jeans.
$250 ECCO shoe voucher – keepcatebusy
Over $250 in prizes in Mother's Day giveaway – Judith Perez Bejar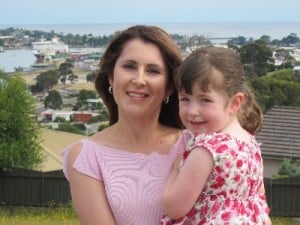 Enjoyed this article? Sign up for updates and exclusive giveaways... it's FREE!
We promise never to spam.