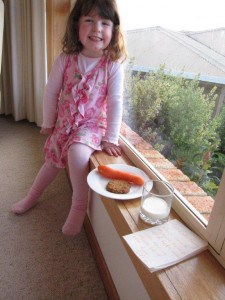 THE long weekend for the O'Briens was mainly spent a-huntin'. It began by hunting for choccie throughout the house, which resulted in numerous high pitched squeals. And that was just from me.
The night before Easter Bunny's arrival, the Bloke in The Shed and I placed eggs around the house, each with a clue to the whereabouts of the next egg in the hunt. Because Ella can't yet read, I drew pictures of the locations – the bath, her kitchen, the drawers.
Julian had this to say on Facebook afterwards: "Just set up the Easter egg hunt under Kel's instruction. Poor Ella, think she's gonna need a bloody GPS in the morning''.
He can't deny though, that it helped make the excitement of Easter morning last that much longer. The highlight was later that day witnessing Ella view the video of the morning's hunt. She continually kept telling the video version of herself where the eggs were. "No Ella, look in the other drawer. Yes, that one. Quick, open it. Yay! Well done, Ella.''
That afternoon, we headed off to visit her Nan who was camping at Wing's Wildlife Park in Tassie's North-West community, Gunns Plains. As the name suggests, the park has wildlife, with everything from buffalo to wombats and monkeys.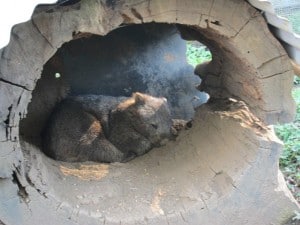 Oh, and devils, of course.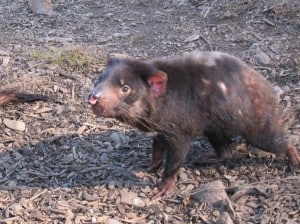 And a goat.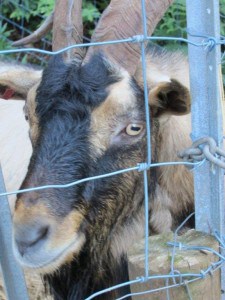 Here we went a-huntin' once more, which resulted in numerous high pitched squeals – again. The first squeal was from Ella when a roaming rooster started chasing her after she decided to "feed the birds''.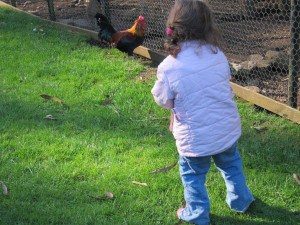 The experience didn't quite live up to the Mary Poppins moment.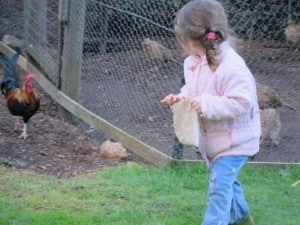 Then there was the turkey, which could obviously smell that we'd just devoured one of its mates for lunch. Not a happy camper.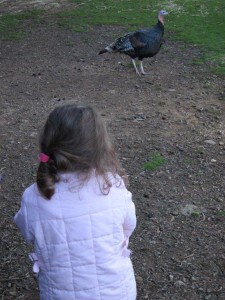 The next squeal was courtesy of the Bloke in The Shed, and Collingwood supporter, who found a plaque dedicated to him.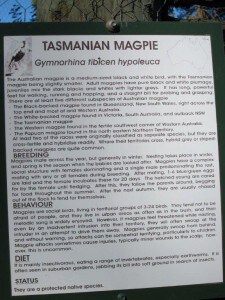 The highlight, apart from some rather hungry looking Tassie Devils, was a kangaroo with a joey in her pouch. Ella, quite loudly, informed everyone how: "it's got a baby hanging out of its bum, hasn't it Mum?''. Ah, not quite, darling.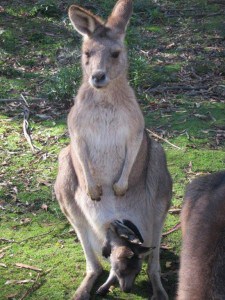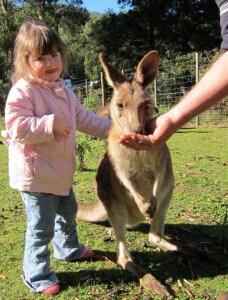 So, how did you spend the long weekend? Did you go camping, visit a local attraction, spend it with friends and family or relax at home (if you can call staying at home with kids relaxing!)?
Linking up with FlogYoBlog Friday over at Where's My Glow?