ONE afternoon, our cheeky monkey – Princess Ella – had a little too much fun bouncing on our bed. All the while singing: "one cheeky monkey bouncing on the bed…"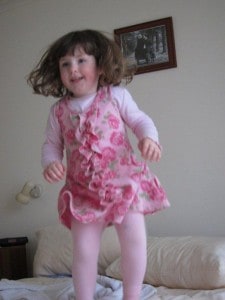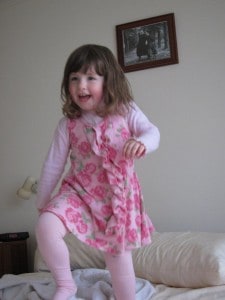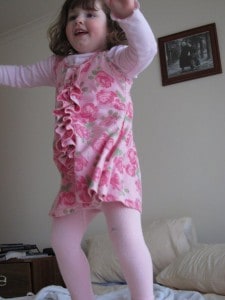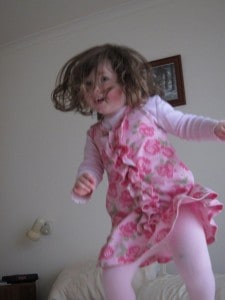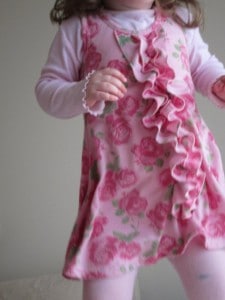 Oops, chopped off her head. Actually, isn't that the words to another nursery rhyme?
Linking yp with My Little Drummer Boys' Wordless Wednesday.