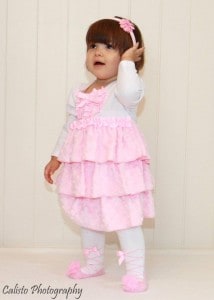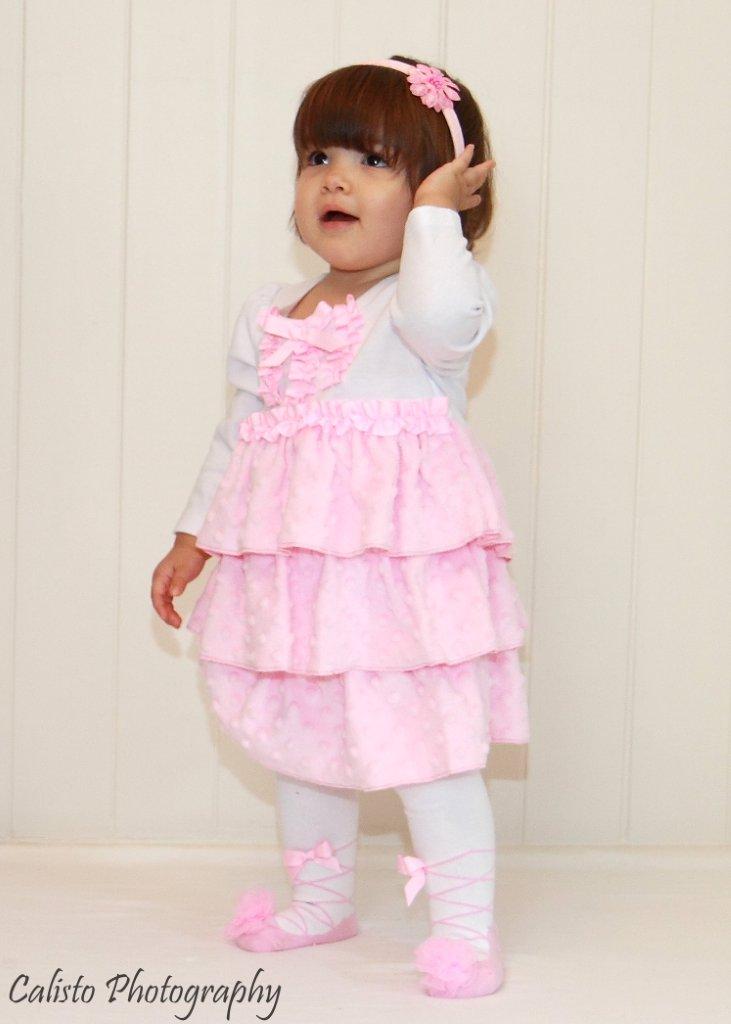 FROM Ella and Holly's first breaths they have worn pink and white. Open their wardrobes and it hits you in the face. Ella even admits pink is her favourite colour. So when I stumbled across My Posh Baby Boutique I was, well, let's just say "tickled pink''.
It is no surprise to me stock is constantly selling out, but owner Samantha Bellas kindly sent something through for me to view. My first impression was the WAHM (Work At Home Mum) business' slogan "Putting Big Smiles on Little Faces" certainly fits. Everything is just so cute and dainty. Samantha even admits to searching the globe for "labels that are fashionable, unique and simply gorgeous''.
The two pieces I viewed were from the label Mud Pie. The fabric is incredibly soft and the thickness of the tights make them ideal for winter. Each piece feature sweet ruffles on the front of the bodice and a little bow, while one even has ruffles along the hemline. Often when I buy online I'm disappointed to find the shade of pink isn't quite to my liking, but this is divine. It's a soft baby pink that would look good on any skin colouring – Ella and Holly being extremely fair. The biggest challenge (other than trying to keep whites "white") is trying to not buy the whole range. Dangerous!
Here are the two designs. They're certainly more suited to those special occasions.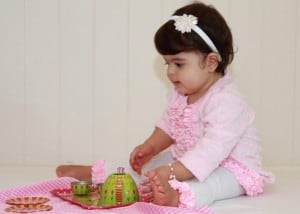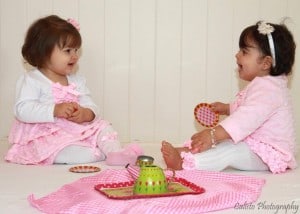 How can you resist this?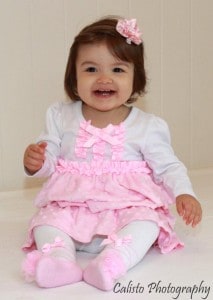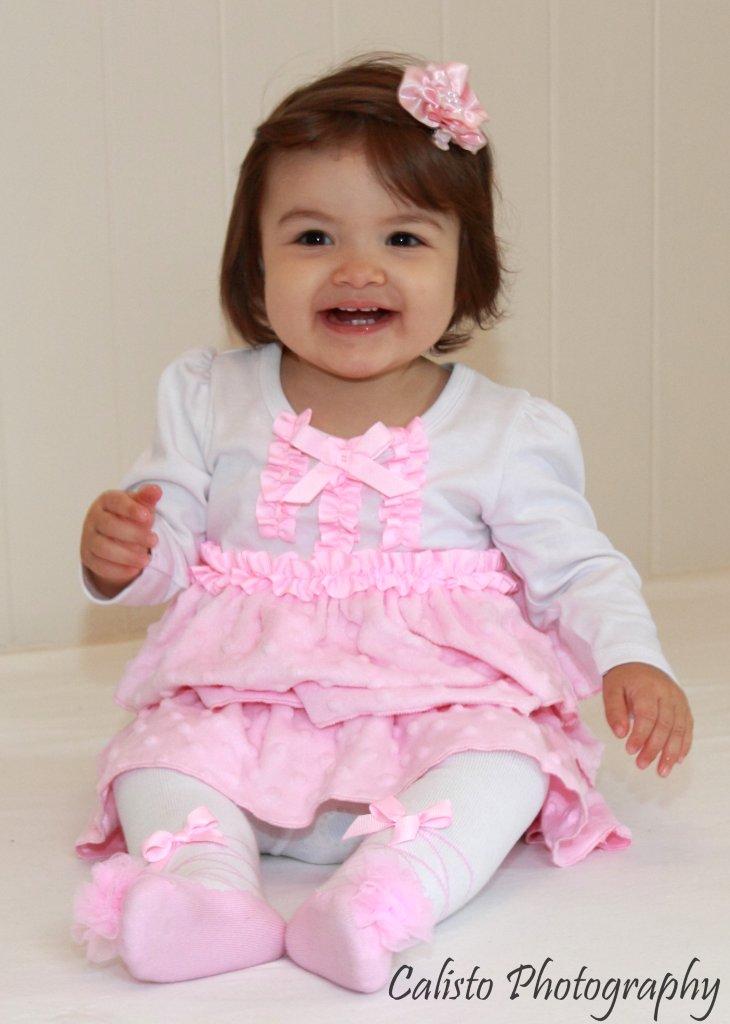 Now sure, I've only shown girls designs here, but the boys' outfits are just as cute. One of the boys' ranges, Knuckleheads, is a fave of Kourtney Kardashian. You can check out the other labels on the www.myposhbabyboutique.com website and on Facebook.
So, if you're keen to see your little one dressed so cute you could just eat them (although, I wouldn't advise that), then simply leave a comment below telling us which outfit you love (visit the site for more options). The winner will receive a $50 voucher to spend at My Posh Baby Boutique. The giveaway closes Sunday, May 22 at 7pm and a winner will be drawn randomly and announced on this blog and via Facebook and Twitter. Australian residents only.
Want more entries? Then here's how you can up your chances in the draw. Each task is worth one extra entry, but must be included as a separate comment (or it won't count).
Click the Facebook button below and share this giveaway with your Facebook friends. Then leave a separate comment saying something along the lines of "I've shared this on Facebook''.
Click the Twitter button below and share this giveaway with your Twitter followers (Twitter handle is @ThreeLil). Then leave a separate comment saying something along the lines of "I've shared this on Twitter''
Disclosure: I did not receive product or financial payment for this post. All opinions expressed are purely my own.