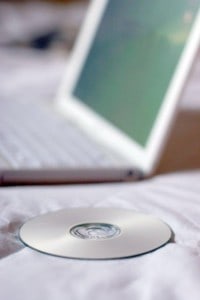 Image credit
WITHIN the 15 steps to building a mummy blog post, I only touched on the plugins I use here on Three Li'l Princesses. As I was uploading all my TLP plugins to the new Mum PR site, I realised I really should share the full gamut.
So here they are:
Akismet: This one checks to see whether your comments are spam or not. If you don't make money from your blog, then this one is free. However, if you run advertising, then you will have to pay. Hmm, if only I was making enough money to actually pay for it.
All In One SEO Pack; This has made all that SEO mumbo jumbo so much simpler. After completing each post, just add your post title, a few lines about your post (I usually just take the intro) and some keywords. So, for example, the keywords for this post will be: plugins, blogging, mummy blog, widgets.
Facebook Like Box: This has been handy to allow people to like the TLP Facebook page without actually having to find me via Facebook itself. As of last night, the page has grown to 297 fans in a short few months. To think, it wasn't that long ago my goal was simply to reach 50 fans! And by the way, feel free to help me get to 300.
Fast Secure Contact Form: This contact form lets readers send me a quick email message and blocks all common spammer tactics. Spammers, be gone. Real people, step this way.
ReplyMe: I love responding to comments on the blog. In the early days I'd copy and paste my answer into an email and personally email it to the reader. Yep, I'm a sucker for hard work. Now the blog has grown a little, it's just not achievable anymore. So this plugin instantly sends my reply to the commenter's inbox.
Social Media Widget: I'm not sure if anyone's ever bothered to click on my social media buttons up there in the top right hand corner, but they're there just the same. If anything, they look pretty. And, to be honest, they've come in handy when I've needed quick access to my StumbleUpon page.
WP-Polls: Having a poll in the sidebar has been a bit of fun. This widget is really easy to use and can be placed inside posts too.  You can have a multiple selection of answers. Feel free to click on the poll there in the sidebar. Go on. Do it.
WP Render Blogroll Links: I tried out quite a few blogroll plugins and have to say this one looked the best. While I love how in Blogger you can see what the latest post is from your favourite bloggers, unfortunately I haven't been able to find something similar in WordPress.
XML Sitemap Feed: I'd love to be able to tell you about this one, but I'm not 100% sure how it works. Apparently it creates a feed that is ready for indexing by Google, Yahoo, Bing, Ask and others. Well, that's what it says next to the plugin name, anyway. Sounds good to me.
What are your favourite plugins?