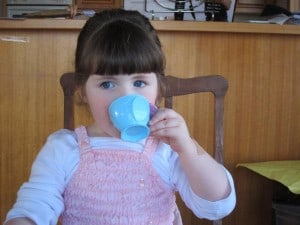 This week I'm grateful for:
Nanny O'Brien giving Princess Ella a chocolate Easter Bunny (only nans could still have Easter chocolate left). Although, I must admit I held grave fears for the life of that bunny while Ella was at child care earlier this week.
To TLP readers not laughing too hard over "that photo''. Although, I really think some of you were being rather too kind in
your comments!
Little girls who make me laugh when I'm unwell (dreaded cold). As Ella went to bed last night she announced to all that her bedroom door would need to be shut because: "I'm going to be snoring very loudly. I don't want to wake anyone''. Ah, right.
I'm joining with Maxabella Loves to share what I'm grateful for.