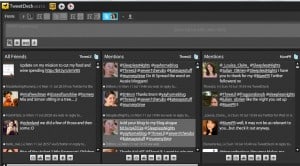 TODAY is a social media-free day. Well, for me, at least. I'm asking in the headline: could you do it? But let's be honest here, it's probably more accurate to ask: can I do it? Umm, maybe.
If you got here via Facebook, Twitter, LinkedIn or my new Google+ account (yes, I was lucky enough to break past Google's security guards) just know it was all prescheduled last night. I'm not cheating already, I promise. And you won't find me lurking on Twitter to find out what you're feeding your toddler for lunch today. That won't be me. Promise.
If you tweet or Facebook me today, expect to receive a:
"Hi, you've reached the home of Kel, please leave a message and I'll get back to you as soon as possible (aka in 24 hours). Alternatively, you can try me via the blog on www.threelilprincesses.com.''
If you're stil stuck back at the point about Google+ and wondering what the heck I'm talking about, here's a snapshot of Google's new social media site, Google+.



See, looks just like Facebook. In fact, it is just like Facebook, minus the games and with the addition of "circles''. Although, can't you create circles in Facebook too? The up-shot is, it's easy to use. Unless I'm using it wrong and then chances are it's very confusing.
Anyway, if you want me today, you'll find me either via my bigpond, hotmail, threelilprincess or mumpr email accounts. Or in the comments section here. And if my typing looks a little off, it's because I've likely got social media withdrawal shakes. Oh, and apparently there's a thing called a telephone. I think they used to use it in the olden days. You can try that too.
Do you have social media free days? If not, how would you cope?