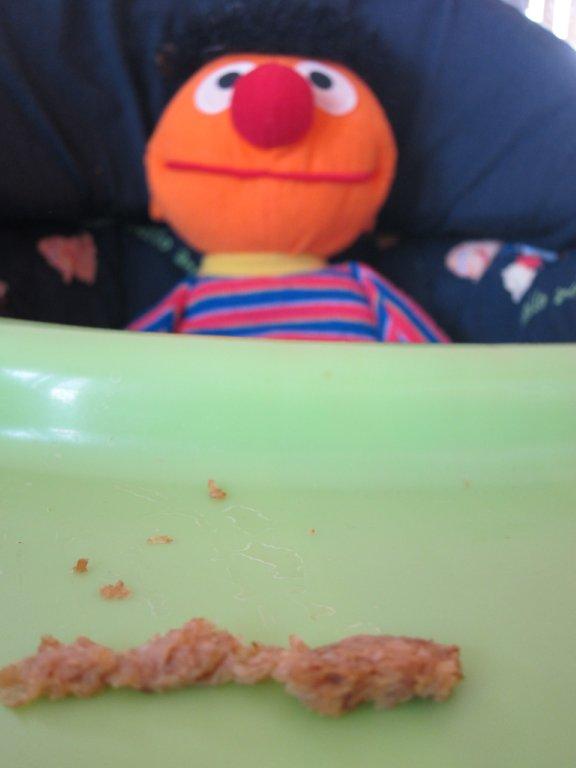 THAT'S Weetbix. Apparently, Ernie was hungry. He also spilled some of it on the floor, which made Mum's cheeks go really red. Plus, he got it on his clothes and it stuck. Stuck like glue. I heard Princess Ella will be having toast for breakfast from now on.
Linking up with My Little Drummer Boys' Wordless Wednesday. Click on the link to check out more photo posts.
Don't forget to enter our giveaways, including a $150 voucher to spend on a Vanchi nappy bag.