IF YOU see a women with a baby in Sydney airport today looking totally lost – maybe even close to tears – that'll be the Taswegian with no idea what she's doing or where she's going. And she'll also be stressing about the fact she has a suitcase full of clothes, but nothing to wear to the bloggy brunch she's attending tomorrow.
But at least her bags look good.
My suitacase: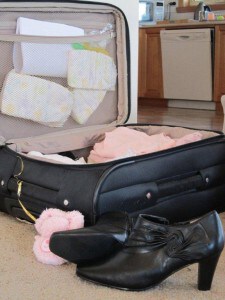 My ModelCo travel bag (which I'm using as my toiletries bag):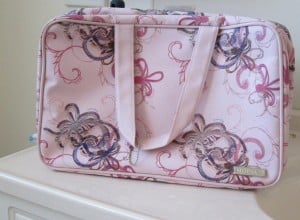 And my two-day-old Vanchi nappy bag. And, let me just say, you may want to keep your eye on the blog over the next few days in relation to this one: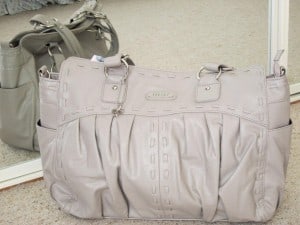 Linking up with My Little Drummer Boys' Wordless Wednesday. Click on the link to check out more photo posts.
Subscribe to the blog or become a Facebook fan, so you don't miss out on what the story is behind the Vanchi bag.