SIX months before Princess Ella's first birthday, I had everything planned to a tee. There was the cake: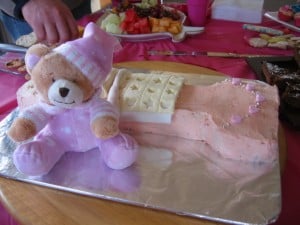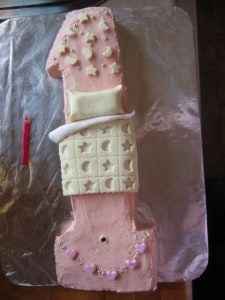 I should have been a cake decorator.
All the presents: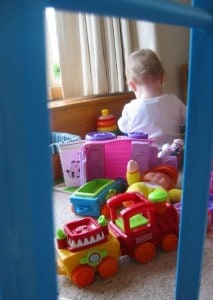 Should have been a professional shopper too.
Party games to test the patience of one-year-olds (and parents), guest list that exceeded the space available in our house and event timeline, which went out the window when someone arrived half an hour late. I know, I can hear you all saying "she should have been an event planner''. No really, I should have.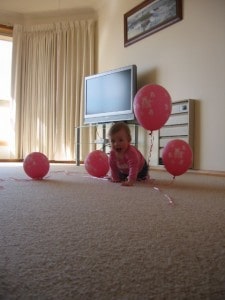 However, Baby Holly's first birthday is 2.5 weeks away and I've done… nothing. Well, up until a phone call with the lovely Louisa of Everything Is Edible, who has her little Bear's first birthday planned to within an inch of its life – a birthday which is AFTER Holly's. It was enough motivation to get my butt into gear.
I might add here that this is not the norm for this list-making, control freak planner. It has something to do with the last one getting out of hand and life having me busier than Angelina Jolie in an orphanage.
Thanks to my wonderful online friends, I now know what to buy a girl for her first birthday when her sister got it all the first time around. It's been even more important since discovering the Kmart Christmas layby, which included a few items for Holly's birthday, can't be picked up until… Christmas. I probably should have seen that one coming, right?
Now I've done the invitation.  Feel free to download it if you can't be bothered either making your own or forking out money for expensive ones with special envelopes.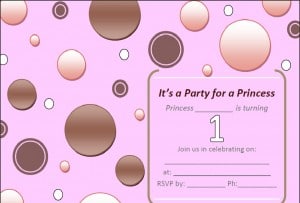 Yep, should have been a stationary designer. Instead, I'll go and change another pooey nappy. Hmm, of all the things I could be doing…
So this week, I'm thankful for Lou, thankful for my incredible talent (OK, maybe more like Microsoft Word) and thankful for my online friends.
Linking up with the lovely Kate Says Stuff's Thankful Thursday. Click on the link to find out what others are thankful for this week.
Do you get full-on into party planning mode or do you leave everything to the last minute?
PS. I know these parties are more about parents celebrating surviving the "challenging'' first year, but in 10 years time Holly would never let me hear the end of it if she discovered she never had one and her sister did. I know, I have a sister.