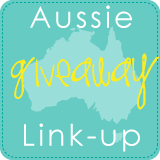 IT'S that time of the week again, when we link up our giveaways or start entering to win. Yesterday I had a huge win. Actually, I had a huge win back in May when I scored a voucher for a facial, pedicure and manicure for Mother's Day. Except I blinked, three months passed by and there was the voucher: EXPIRED.
So yesterday, thanks to the salon staff allowing me to use my voucher regardless, the deep canyons on my face became more like shallow ravines. My feet no longer resemble a snake shedding its skin. And my hands could pass for that of a hand model. Well, if I was modelling freshly packed fertiliser straight from the cow paddock, maybe. You can't win them all.
There's little that could surpass those three whinge-free, cling-free, mess-free hours. Apart from maybe a week at a resort, with a good book, sipping cocktails with those little umbrellas and someone to turn down my bed sheets and lay out the resort dressing gown each night. Ah, the memories.
Anyway, back to reality. As most of you know from last week, there's a new badge to grab for the Aussie Giveaway Linkup, but the same old rules apply. If you're a reader, start clicking.
If you're a blogger or business wanting to take part in the Aussie Giveaway Linkup:
Only link directly to the giveaway post/s and include the prize and end date in the linky tool below. Link each giveaway separately.
Giveaways must be open to Australian residents.
Grab the NEW button to add to your post.
A new list is added each Sunday so bloggers need to add their links weekly.
Start entering the giveaways!
If money were no object, what would be your ultimate day of pampering?

Hosted by Three Lil Princesses