Z is for zebra stripes. Can you say "Zzzzz"?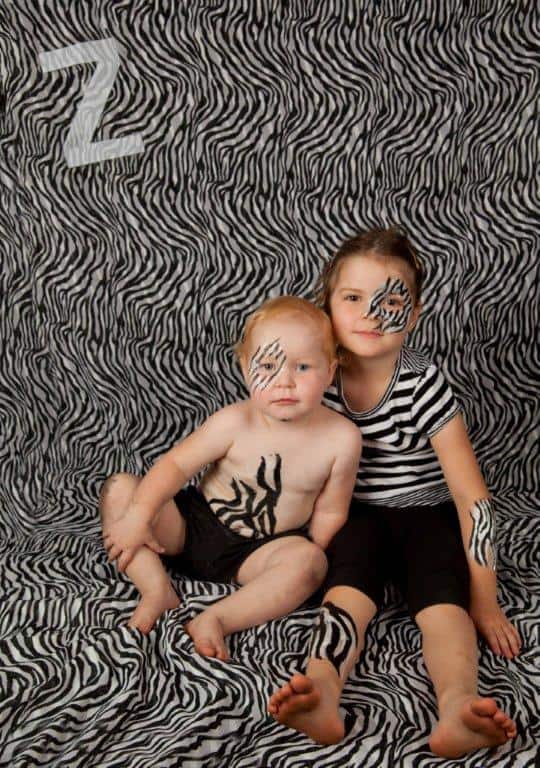 By Rachel Wyllie
I can remember as a little girl of four or five pulling one of our kitchen stools over to the freezer, climbing up and reaching for my mum and dad's old Kodak 126 film camera and being in complete awe. This was the start of my fascination with photography.
I photographed my first wedding at 17 and in 2008 started my full-time photography business Right Image Photography. We now have a five-member team. I think I am the luckiest person. The photo is taken in my studio with my two girls, Shayla and Tarlia.
You can learn more about Rachel through her website www.rightimage.com and connect via her Facebook page.
Don't forget to head on over to the Alphabet Photography Challenge page, where you'll find a series of "look and find" photographs to help your child learn the alphabet.
Linking up with My Little Drummer Boys' Wordless Wednesday. Click on the link to check out more photo posts.