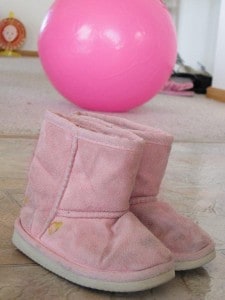 By The Bloke in The Shed
I KNOW there is a new scourge emerging on Tasmanian streets as summer approaches. It needs to be stamped out and this is not just a crime against humanity, it's a crime against good taste.
Some of you may remember the infamous Bras are for Boobs post on this site where I revealed the horrifying emerging trend of women using their mammary cradles as mobile phone holders. That post drew plenty of comments and plenty of traffic (albeit some of it looking for perhaps a little more than what the post offered).
Now, like that bra lesson, methinks that very few wives are guilty of this latest sin. In fact, I'd go as far as suggesting these latest sinners are single ladies or those who go out with blokes who wear their peaked caps to the side, have their favourite dirt bike brand stickered on their back window and feature numerous misspelled words tattooed on various parts of their beings.
Okay, that out of the way, what is this new crime? When in the heck did it become okay to wear very high cut, skimpy shorts with knee-high ugg boots? Seriously, maybe you might be able to get away with it at home, but in the main street of town in the middle of the day? I'm not sure I've seen a better case for the return of corporal punishment.
It's like the women (okay, mostly teenage girls) can't decide whether it's warm enough or not outside so they have five bucks each way. Having been a fan of the ugg boot over the years, in the right environment, this seemingly growing fad must be nipped in the bud before it gets out of hand lest it damage the lambs-wool shoes' brand irreparably.
Please, for the good of humankind, say no to ugg-ly shorts combos.
Have you witnessed this fashion disaster? Or are you brave enough to admit you're part of the trend?
Read more from The Bloke in The Shed
Linking up Shae from Yay for Home's Things I Know. Make sure you click to learn what others' know.