WHEN Storksak made contact to say this blog had been recommended to them and asked if I'd like to review one of their nappy bags, I jumped at the chance. This is the brand that's often spotted hanging off the shoulder of a bevy of A-list celebrities.
This Emily bag (RRP: $229)
is a favourite of Angelina Jolie.
And this Dori (RRP: $199)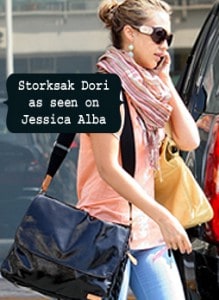 is used by Jessica Alba.
I was particularly taken with the Elizabeth Quilted (RRP: $599)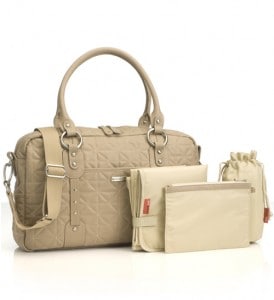 And the Olivia (RRP: $299)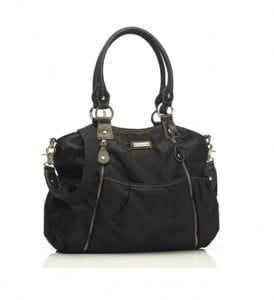 So you can imagine how thrilled I was when I received the latter to review. Without hesitation, I found a reason to go shopping. And this from a woman who's not good at shopping.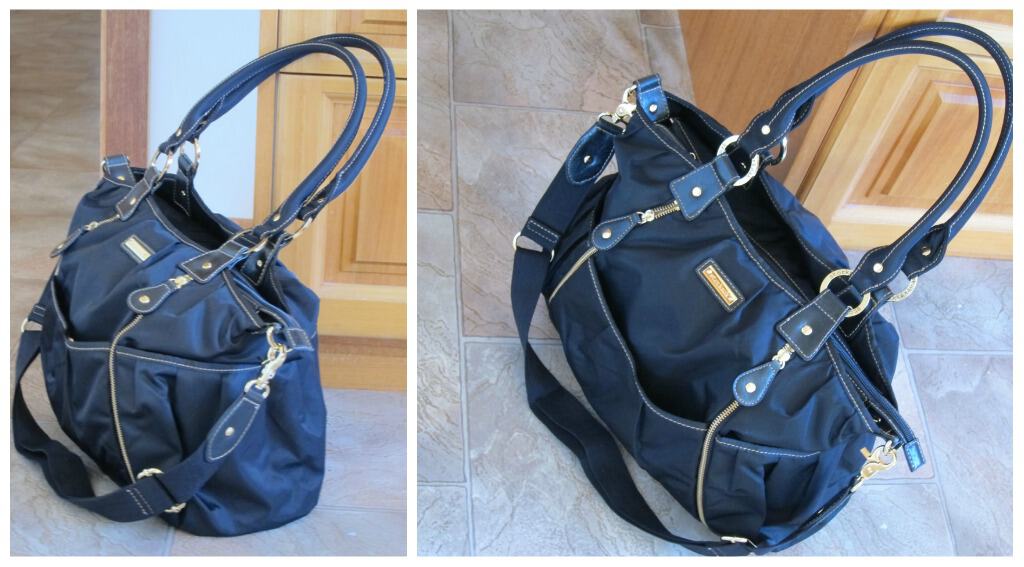 Imaging I was Angelina walking down Rodeo Drive, as opposed to me plodding along Devonport's Rooke St Mall, my first impression was how small (H 31cm, W 43cm, D 13cm) and incredibly lightweight it was. Nappy bag size is such an issue – trying to find something that's big enough to fit all that's needed into it but not so big you feel like you're lugging a suitcase around with you. It's especially a concern when you have a non-walking Li'l Holly who's as heavy as she is.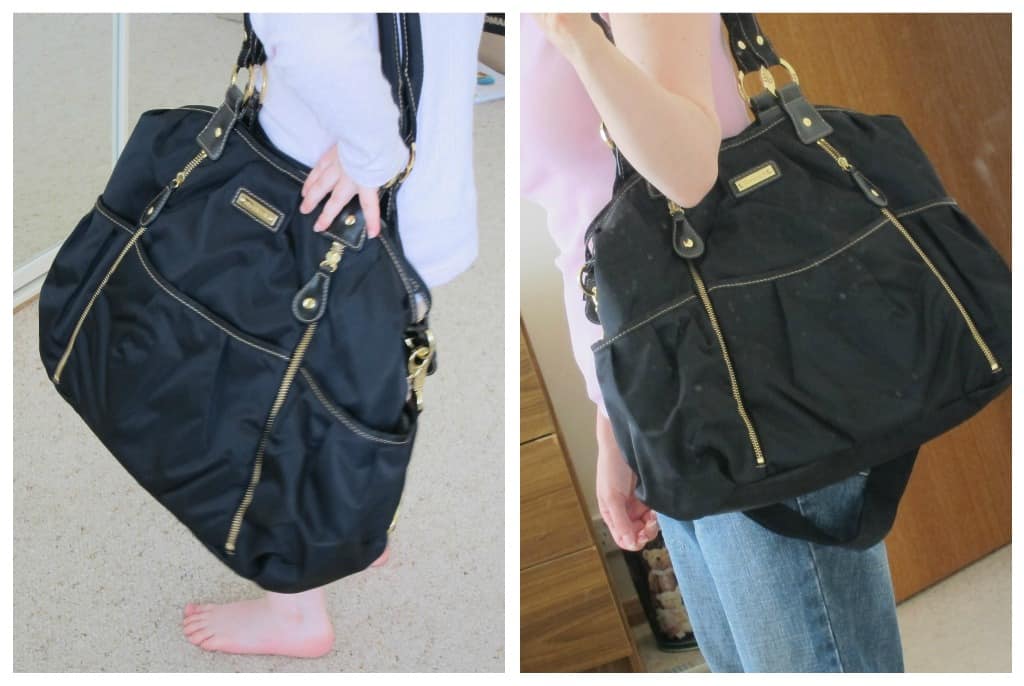 Yes, that's Ella doing some modelling. The nylon satin with faux leather trim bag cleverly has five pockets around the outside, five inside and two hidden front gold zipper pockets, which add to the gorgeous detail that each of Storksak's bags feature.
Other features include:
Detachable inner zipper sak (ideal for makeup, moneyvor, in my case, the mobile phone. There is no dedicated mobile phone pocket).

Thermo-insulated bottle holder (keeps liquids warm/cool for up to four hours.)

Padded change mat.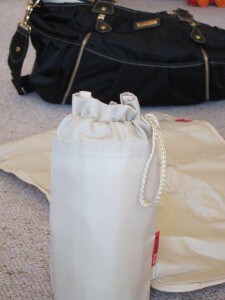 The shoulder straps are well padded and it also includes a long webbed shoulder strap, which is ideal for us with the stroller.

If you're looking for a nappy bag that's stylish and will serve you long after you need an actual nappy bag, then the Olivia is perfect. In fact, I think you'll be hard pressed to find a bag on the site that doesn't work as a fashionable accessory for work, shopping or going out. All the designs are devine. You'll note on the website too, Storksak is introducing a limited time Christmas gift of a free Storksak Jools bag (RRP: $179) with any full-priced purchase over $250.
And guess what? You have the chance to win the Olivia too! To go in the draw, tell us your favourite accessory this summer. Is it a bag, jewellery or maybe a hat? The giveaway closes Saturday, December 17 at 7pm and winners will be drawn randomly and announced on this blog and via Facebook and Twitter. Australian residents only. Limit of four entries.
Want extra entries? Then here's how you can up your chances in the draw. Each task is worth one extra entry, but must be included as a separate comment (or it won't count).
Click the Facebook button below and share this giveaway with your Facebook friends. Then leave a separate comment saying something along the lines of "I've shared this on Facebook''.
Click the Twitter button below and share this giveaway with your Twitter followers (Twitter handle is @ThreeLil). Then leave a separate comment saying something along the lines of "I've shared this on Twitter''.

Follow on

Google+

and leave a comment telling me you're now a follower.
**DISCLOSURE: I received a Storksak Olivia nappy bag to review. All opinions expressed are my own.

Hosted by Three Lil Princesses