A BIG Happy New Year to YOU. Thanks for supporting us throughout 2011. After a week's break, we're BAAAACK!
What a break it was. We somehow managed to fit in three Christmas lunches (the joys of big families), ruined any chance of Princess Ella ever going on a waterslide again (full story to come later) and last night at Devonport's Eve in the City: Lantern Dreams Festival our family latern with all our hopes and dreams sailed off somewhere on the Mersey River.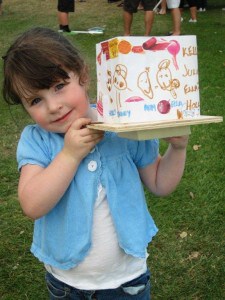 Unless it sunk to the bottom after the Spirit of Tasmania went passed.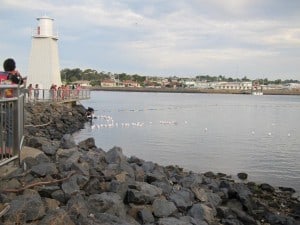 Then, of course, there was the most important day of all. You didn't forget, did you? When I woke Friday morning, The Bloke in The Shed and the two princesses had this for me: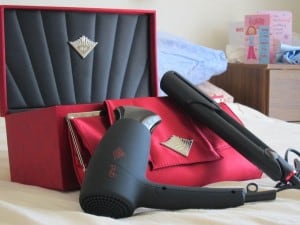 Spoilt much?
Don't stress about your gift for me. I know it's still coming. This week I'll even shower before 8am, so the poor postie doesn't have to witness me in my puppy dog PJs for the fifth time in two weeks. In the meantime, I might have to win myself something from below while I wait.
If you're a blogger or business wanting to take part in the Aussie Giveaway Linkup:
Only link directly to the giveaway post/s and include the prize and end date in the linky tool below. Link each giveaway separately. If you need to delete it, hover over your link, wait until the red "x'' appears and click.
Giveaways must be open to Australian residents.
Grab the button to add to your post.
A new list is added each Sunday so bloggers need to add their links weekly.
Start entering the giveaways!

Hosted by Three Lil Princesses