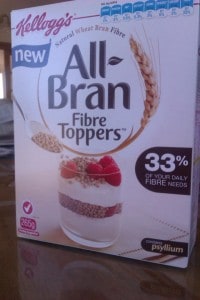 Before the princesses came along, there used to be quite a lot of experimenting go on in the O'Brien kitchen. There was even a bit of competition as to who would be in control of the oven and "who's meal reigned supreme'' at the end of the week. And yes, sadly we're Iron Chef fans.
When Kelloggs submitted a challenge to a host of mummy bloggers to create a dish using its newly released All Bran Fibre Toppers, a spark was reignited in me. Not more so because the carrot dangling from the end of the Fibre Toppers box was a trip to New York to experience BlogHer (one of the world's biggest blogging events). Now there's an idea, Fibre Toppers Carrot Cake…
Of course, I wasn't about to pull out any Iron Chef-style shark fin dishes. And yes, I can hear a chorus of mothers right now saying I shouldn't knock something before I try it. But shark fin? Really?
However, I did decide two separate studies revealing children don't eat enough seafood and fibre was enough reason for this Taswegian to pull out the seafood/All Bran card. Just half a cup provides 33% of your daily fibre requirements. Not than No. 2s are an issue around here.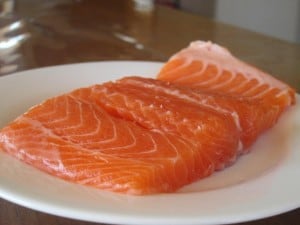 I might not be Tetsuya Wakuda, but I sure know how to create a healthy winner for the O'Brien dinner table. The hungry devils loved the crunch of the All Bran Fibre Toppers and flavour from the herbs and wakame. And just wait till you see what was for dessert.
All Bran and Wakame crusted Petuna Ocean Trout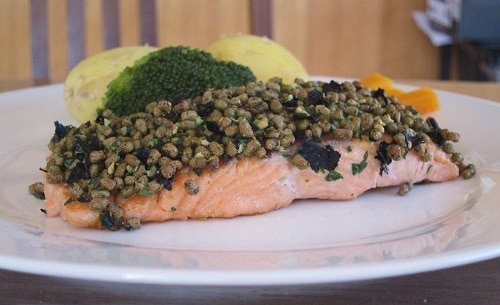 Ingredients:
2 cups of All Bran Fibre Toppers
1 cup parsley leaves
1 cup basil leaves
Sprig of thyme
5 cloves of garlic
3 sheets of wakame (dried seaweed, washed and chopped)
4 Petuna Ocean Trout portions, skinned and boned (Tasmanian seafood really is quality)
1 egg, beaten
Method:
Wash and dry the herbs with paper towel and combined with the garlic and wakame in a food processor until finely chopped.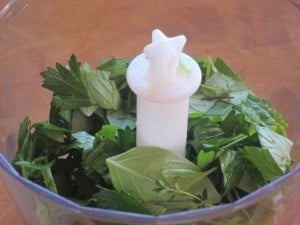 Stir in the All Bran Fibre Toppers.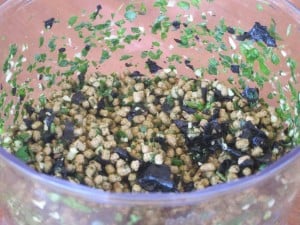 Seal the Ocean trout portions by frying in a very hot non-stick pan. This should take no more than a couple of minutes for both sides. Dip one side of the Ocean trout in the beaten egg and then into the All Bran and Wakame mixture.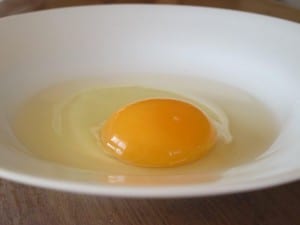 Bake the Ocean trout in a moderate to hot oven (200C) with the crust side up for a few minutes.
Serve with vegetables (in our case, some beautiful new potatoes).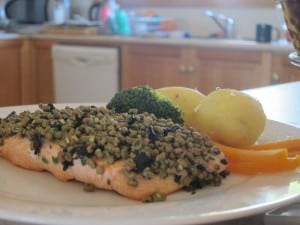 PS. You can check out all the recipes submitted for the challenge by searching the #AllBran hashtag on Twitter.
PPS. This has ignited a fire in me and reminded me of my love of Tasmanian food – and good food in general – so I'm starting a Tasmanian food series here.
Do you have any favourite recipes you could incorporate All Bran Fibre Toppers into?