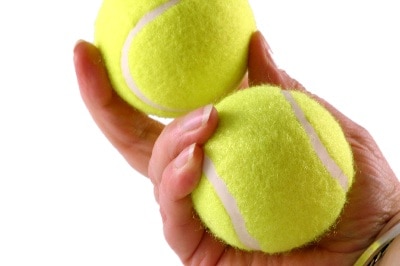 By The Bloke in The Shed
It isn't every day I let a strange man play with my bits. This day was not any day though and, strictly speaking, he was a doctor.
The time had come for my first medical appointment to ensure no further princesses or princes were added to our household. Here I was with Princess Kel by my side talking to a man about… well, you know… "The Snip''.
The urologist opened with the line "well, there's only one reason I see a fit, young bloke like you and his wife …''. Yep, my sperm should be preparing for a road block.
I'm not sure what I expected, but I was a little surprised when our doctor started using Aussie terms I hadn't heard or used since high school to describe the process. Did he just say "balls''?
The most awkward bit came when he said "well, I'll have to have a bit of a look down there''. Scene: Kel sitting in same room behind a curtain while someone else fondles "the crown jewels''. Weirdly, that was the part Princess Kel had the most questions about.
Kel and I had made the decision some time ago that I'd have a vasectomy after the birth of our second child. Seriously, I have been surprised at the negative reaction it's received from some males. Things like: "What if you want to have more kids?", "What if you get divorced?", "You know it's hard to reverse?'', "You know Kellie could have a new device inserted which would last for a couple of years?''etc. The last question actually came from someone in the medical profession.
Frankly, I've been shocked by all this. But I guess blokes are a little sensitive and perhaps a little stupidly protective about that whole area.
Me? Less so. Thanks to a reluctance of my "little pals" to drop, I have some horrific memories of several operations as a kid – picture trying to stretch a shoelace with your delicates attached and you'll get a hint of what I went through. Hence, I consider myself lucky to have fathered children at all and am very content with what life has presented me.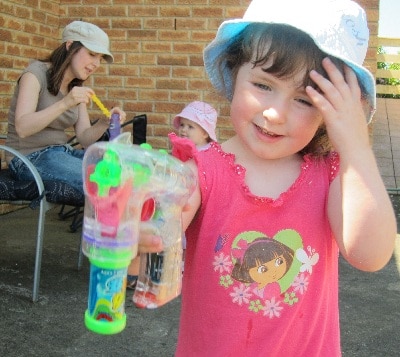 The way I figure it is, I watched my wife suffer two troublesome pregnancies. If this makes our lives a little easier, then it's the least I can do. I realise that the procedure is final and is incredibly hard to reverse. Fine with that. As I said, I consider myself lucky.
Our GP delivered some sound advice when he told us not to rush into it and leave it at least a year after the birth of Li'l Holly. Let's face it, with a tired, breastfeeding wife, it's not often during that time there is an issue in any case.
Yet, 16 months on, neither Kel nor I thought differently, but we did appreciate that time and space to reaffirm our decision. So, the operation is booked.
Why blog about it? Well, it just might just help someone out there. And besides, if your wife has been in the same room while a bloke fondles your balls, there is not much dignity left to be had.
If you have any questions about the process to this point or personal experiences let us know. Or feel free to share your experiences or reasons for your or your partner having "the snip''.