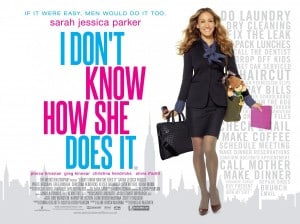 Reviewing I Don't Know How She Does It, starring Sarah Jessica Parker, has been on my to do list for… well, for a while. The aim was to have it out well before its release date, which was Thursday, March 1, by the way. However, my to do list has been so out of control of late with the business, the blog and my all-important role of being a mum, that this one got pushed down a little.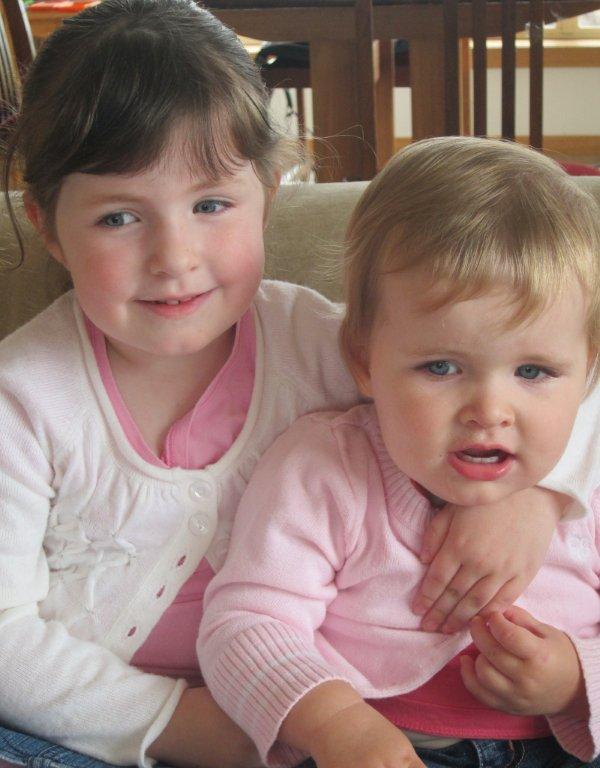 Last weekend, I finally had a chance to sit down and take in the movie – with a glass of wine too. Apart from the odd Tweet and Facebook (about the movie), I even put the laptop down. Shock. Horror.

Maybe I was in the right frame of mind to see this, but it resonated – big time. As a working mum, the movie was highly relatable – the juggling of family time, with work time and everything else in between can take its strain some days. I live by to do lists and working to plans, but not everything always goes to plan.
Parker plays Kate, an investment banker with two young kids and a low maintenance husband. She gets picked to work on a big deal with Wall St fat cat Jack (Pierce Brosnan). This constantly takes her away from her family and puts her in a position of awkwardness with Jack as they begin to get closer.
OK, so my life isn't quite like that. But the ball juggling thing is. The real hero of the movie is Kate's dry humoured personal assistant, played by Olivia Munn. She pulled the biggest laughs for me because of her view on parenting from an outsider's perspective.
By the end of the movie I was in tears. Maybe I was tired, but mostly I think it nailed its message of trying to find balance. Sure, it could do without the interviews which are a little distracting.  And, at times, it was a little overdone (really, whose life is like that?). However, this was good fun nonetheless.
And, before I finish up, there's a giveaway. Of course there's a giveaway.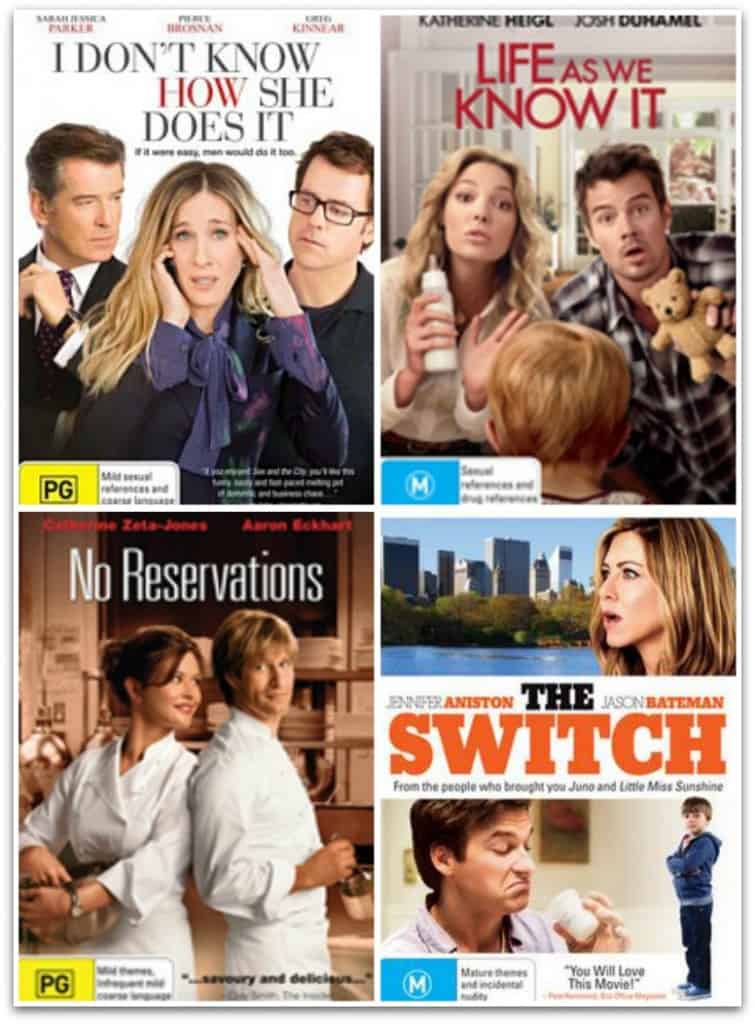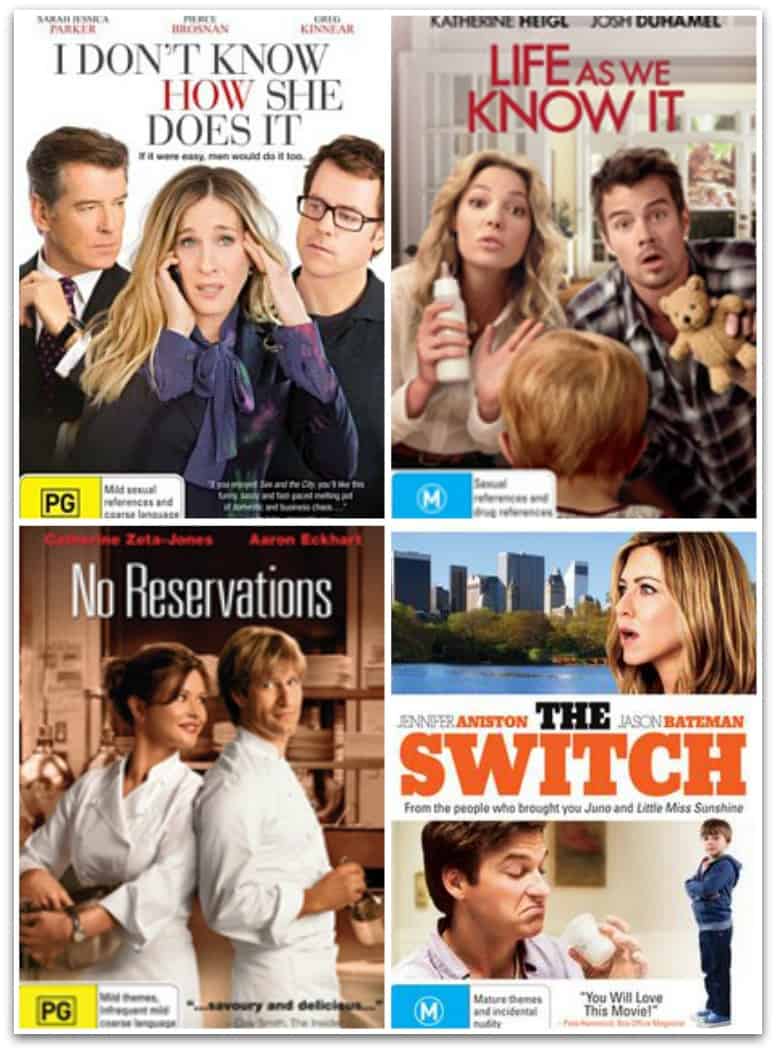 I have a Rom Com DVD pack, valued at $100, to giveaway. It includes Life As We Know It, The Switch, No Reservations and I Don't Know How She Does It. One runner up will received a copy of I Don't Know How She Does It.
I'm keeping it simple today – no forms. Just leave a short fun story below relating to the notion of "I Don't Know How She Does It''. Maybe you have a story about rocking up to a meeting with a head full of lice. Or have you walked down the street in your best outfit, complete with spew (I have my hand in the air for this one). Or told your boss you were having a mammogram when you were late for work? (No. Never). Whatever it is, leave it below to give us a giggle – even if it's someone else's story! The best stories win on Saturday, March 24 at 7.30pm.
The same rules apply though.
Terms and conditions: The Rom Com DVD pack competition will be judged on creativity and originality. The total prize value is $100. The competition opens Sunday, March 4, 2012 at 7.30pm AEST and closes on Saturday, March 24, 2012 at 7.30pm AEST. One entry per person. Australian entries only. There is one prize winner and a runner up prize. The winner will be notified via email and name published here. Entries remain the property of Three Li'l Princesses and may be republished.


Hosted by Three Lil Princesses