I hardly have time to talk about my wins this week. I'm too busy downloading apps on this: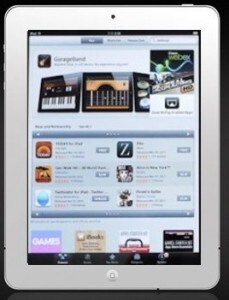 I don't usually "squee'', but I'm "squeeing'' like a pig in a pile of vegetable peel tonight. What a win – an 64 GB iPad 3 with 4G and wifi. (Bragging slightly). Except that it's not "technically'' a "win'' because I had to open my own purse. But a win of sorts.
It means I've decided to put myself under an immense amount of pressure and live blog from the Digital Parents Conference (#DPCON12) in Melbourne on Friday – unless something goes horribly wrong. Like, leaving the iPad sitting on the kitchen bench at home. Or forgetting to charge it.
Which, of course, brings me to another win – a whole two days without hearing a child nag, whine or whinge. Unless when I Skype them from this: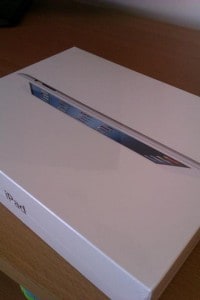 they start whining for me to come home. Which is highly likely, since this is the first time The Bloke in The Shed will be looking after BOTH of them himself overnight. I will miss them
until the wine sets in and the music starts during the dinner dance.
You could win an iPad 3 too – I'm sure one will magically appear in the linky below if I wish hard enough – along with some equally fabulous products and services. Get clicking!
If you're a blogger or business wanting to take part in the Aussie Giveaway Linkup:
Only link directly to the giveaway post/s and include the prize and end date in the linky tool below. Link each giveaway separately. If you need to delete it, hover over your link, wait until the red "x'' appears and click.
Giveaways must be open to Australian residents.
Grab the button below to add to your post.
A new list is added each Sunday so bloggers need to add their links weekly.
Start entering the giveaways! Entry is at your own risk. We do not take responsibility for unfulfilled prizes or a blogger/business not abiding by their own terms and conditions.

Hosted by Three Lil Princesses