This week I'm going on a virtual book tour for the new ebook. It means I get to go out, meet people, talk about my ebook, have a laugh – and I don't even have to leave the loungeroom. Or get out of my PJs. Seriously, why sit in a dusty old bookstore?
If you're not sure how a virtual book tour works, then I hope you'll come along for the ride this week. Basically though, mum bloggers are going to host me in their little space of the interwebs. I feel pretty humbled by that thought.
Some might offer you up a wine and cheese. Others a cup of tea and a Scotch Finger.  If any of them offer you cocktails though, run, or it could get messy.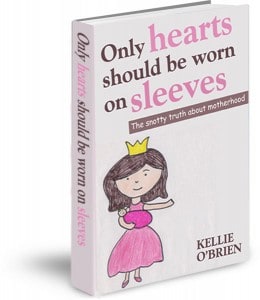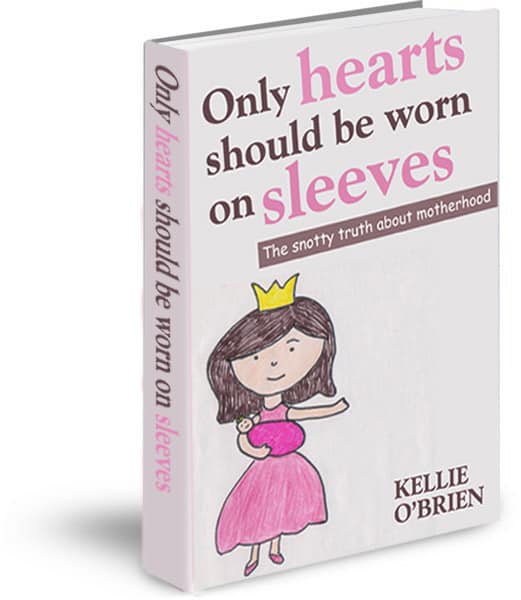 The book tour, to promote Only Hearts Should Be Worn On Sleeves: The Snotty Truth About Motherhood, starts TODAY. There'll be book reviews, Q&As, giveaways, book excerpts, videos and more. Each day I'll update this post and link directly to the next stop on the virtual book tour.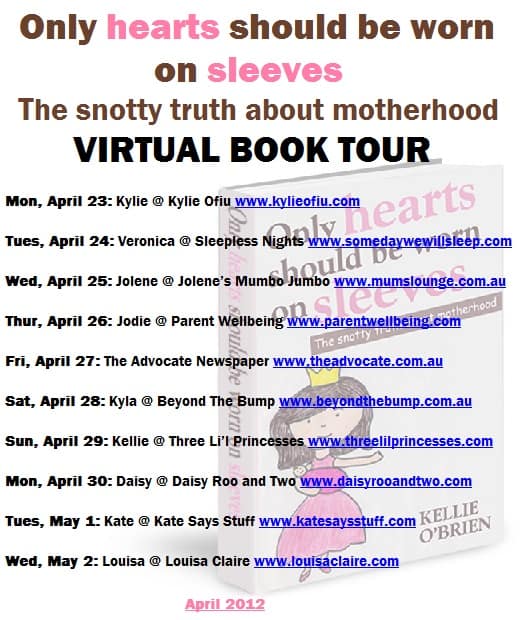 Strap yourselves in for the 10-day ride.
Monday, April 23: Kylie of Kylie Ofiu will review the ebook and offer a giveaway.

***

Tuesday, April 24: Veronica of Sleepless Nights will show a YouTube of me revealing the story behind the ebook and include a giveaway.

***

Wednesday, April 25: Jolene from Jolene's Mumbo Jumbo has a cheeky post about mum bloggers from Ella's point of view.

***

Thursday, April 26: Jodie from Parent Wellbeing has an extract from the ebook: Six weeks down, 18 more years to enjoy.

***

Friday, April 27: The Advocate, where the idea for this ebook all began, will run the excerpt: This protuberance is not public property.

***

Saturday, April 28: Kyla from Beyond the Bump will host a YouTube video with a giveaway.

***

Sunday, April 29: I'll be running a Q&A, with myself, here on Three Li'l Princesses.

***

Monday, April 30: Daisy from Daisy Roo and Two will be hosting a guest post on my top 5 concerns pre baby, many of which were taken direct from the book.

***

Tuesday, May 1: Kate from Kate Says Stuff will be running the excerpt Milk On Top Means A Quieter Night For Mum and giveaway.

***

Wednesday, May 2: Louisa from Louisa Claire will round out the 10-day tour with a review of the ebook.
Once the tour's finished, I highly recommend you follow these women. Their stories and messages are inspiring. They're mums of young children and/or authors themselves. They've been through much of what I've written about in the book before. And they're darn fine women.
Have you been on a virtual book tour before? Or have you done an old fashioned book tour in a real, live bookshop? Who was it for?