Two weeks ago I had a client meeting in town. While waiting, the front counter lady did a double take and then asked if I was the lady who had written about her "girls'' (cups hands around "her girls'') in the newspaper that day.
Not the kind of question I was expecting while I was in work mode, but what a wonderful conversation starter.
So, to give you a little ice breaker for next time we meet, here's that column which is also from the Only Hearts Should Be Worn On Sleeves ebook.
Which, by the way, has a special Mother's Day price until Sunday of $5 (usually $12.95). It's ideal if you're looking for a last-minute Mother's Day gifts or something unique for a friend's birthday. Just visit the ebook page to learn more.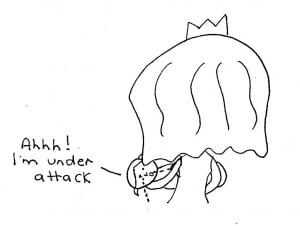 Dads learn to bottle up fear of detachment
September 5
One morning last week I awoke to find what looked like cartoon drawings of two fried eggs on my good white nightie. After running through a million scenarios, from my husband ''sleep drawing'' to me eating in my sleep, it eventually dawned on me — the ''girls'' had leaked.
Having grown up on a dairy farm at Riana — OK, it was a hobby farm and our milking capacity was two cows — I know all about where milk comes from. But nothing prepares you for the shock of seeing liquid coming out of your own mammary glands. It's insane. Since then, I've had to wear nursing pads to bed — I'm now wearing more padding than Glenn McGrath going out to bat.
It got me thinking about the whole feeding process and how soon these once objects of desire may need to be backed up to a machine ready to be pumped dry. Yes kids, milk doesn't come from a carton.
I also know how to do it by hand if the ''damn machine'' (dad's words) breaks down again. Actually, that thought alone has inspired me to buy the best, most expensive equipment.
The breast pump — or milking machine as I've named it — is an automatic little doodackie. I start pumping, it picks up my rhythm and then takes over. Genius.
Except that I have visions of it latching on too tightly, sucking out of control and my husband trying to yank it off my chest. Anyway. . .
The hardest part of becoming a dad must surely be having to relinquish control over your wife's ''girls''.
Yes, they belong to the baby now. Even more difficult must be the fact they're larger than they'll ever be.
Oh, the torture. In fact, my bras (now sized at the opposite end of the alphabet) are big enough for me to camp under. Ah well, at least on our camping adventures we'd never run out of milk.
Read more extracts from the ebook.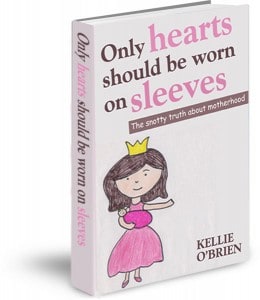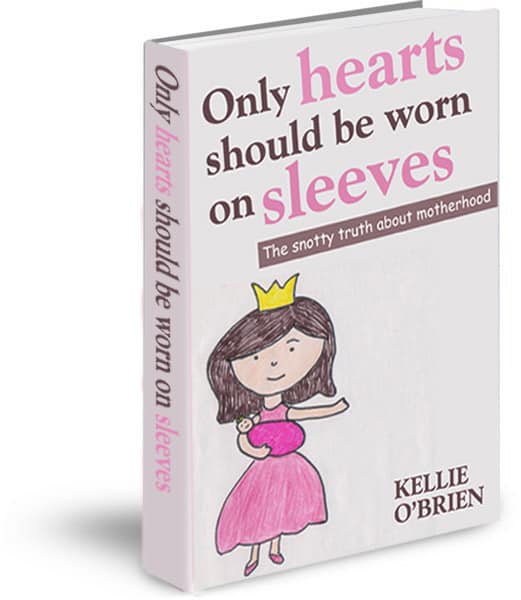 Can you relate to any of this?