Princess Ella is only going to school three days a week, but already I'm struggling with what to pack in her lunch box. When she comes home and tells me about all the processed, packaged goods the other kids have, it's hard to know how to get her excited about her own homemade… treats. Although, apparently her friends are envious she gets carrot sticks. Who needs a meat pie and a mini can of Sprite. Does anyone else remember the mini cans? Anyway…
During a playdate with my cousin the other day, she shared this recipes with me and I've adapted it slightly to suit us. But I just love the fact it has only two ingredients for the base. Strangely, the more "adult'' fillings are more popular with the girls than the child-friendly ones.
2 ingredient pizza scroll dough recipe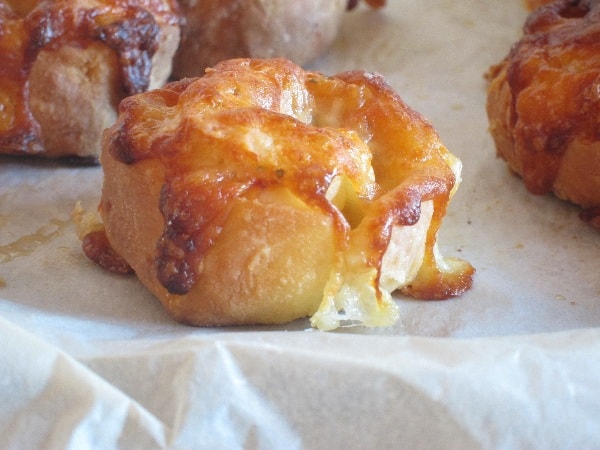 BASE:
1 cup of Chobani Greek-style yoghurt
1 cup of self raising flour
FILLING OPTIONS:
– Vegemite and cheese
– Italian tomato cooking sauce (passata), bacon, Italian herbs and cheese
– Ham, pineapple and cheese
– Pie apple, cinnamon and chopped pecans
– Baby spinach and cheese
Preheat oven to 180C. Line a baking tray with baking paper.
Combine the Chobani yoghurt and self raising flour and mix until it forms a ball.
Turn it out onto a floured bench and knead for five minutes. I found the dough to be sticky each time, so had to keep adding additional flour.
Roll out into a large rectangle with a rolling pin until even thickness. Sprinkle or paste ingredients over the dough, being careful not to tear it.
(TIP: You may want to melt the Vegemite and stir it in with the cheese before spreading on. Ingredients, like the bacon mentioned above, will also need to be cooked first.)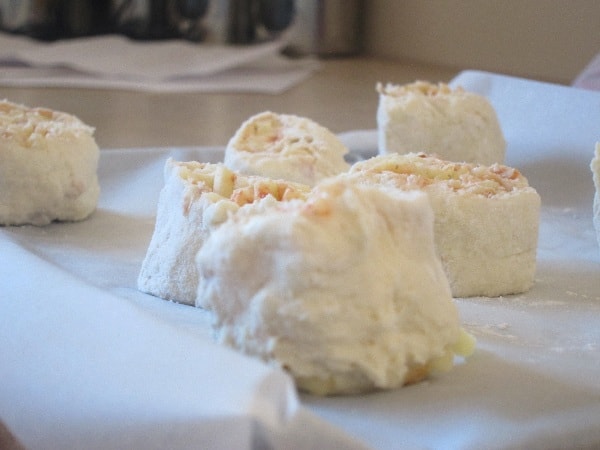 Roll the dough up, starting at the short side. Cut into 3cm pieces and place them cut side up on the baking tray.
Sprinkle with remaining cheese. Bake for 20 minutes.
What other fillings have you tried or heard of?