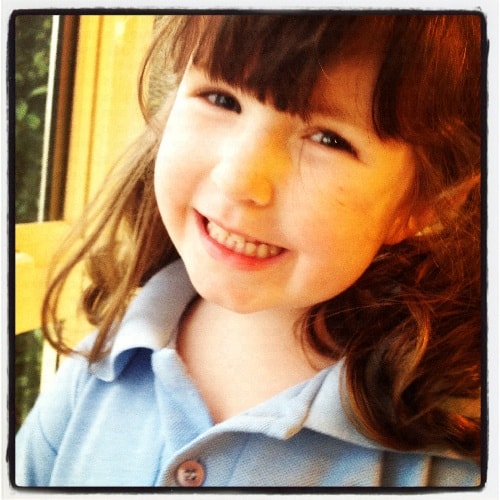 By Julian O'Brien
Last week I broke down in tears. It's a simple sentence, but not an easy one to write.
The reason? Princess Ella's first kindy school cross country.
You see, Ella had a rough night before and was starting to show signs of the winter ills that had gripped our household, but we decided to send her to school anyway as she was excited about the run.
I rolled up to school later in the day to watch Ella run. There was a freezing wind around the school ground and there was poor little Ella looking pale and frozen awaiting the run.
A couple of times she came over to me complaining of how cold she was, but I sent her diligently back to her class mates, despite growing in concern.
Eventually, they got the kindy girls race started. Ella got out of the blocks quickly over the first 20 metres and then faded in a heap. She stopped to a walk while the others ran on. It doesn't help that she is the tiniest in her class, but the 450 metres must have felt like kilometres to her.
Ella struggled to half way (with all the other kids in the home straight). When she saw me, she went to come to me and I encouraged her on. Gamely she battled on and by then kids from older classes who had been marshalling the other littlies had all dropped back to help Ella on.
About 100 metres out from the line, Ella reached into her pocket and wiped her nose constantly until the end of the race.  I was waiting at the finish line and wrapped her up in a big cuddle, reassuring her with "I am so proud of you for not quitting, darlin''.
"Can I come home with you, daddy,'' was the reply.
I returned Ella to her classmates and jokingly said to the teacher that I'd probably be back to pick her up in an hour judging by her health. Sure enough, the call came and I returned her home to Princess Kel.
Waiting till Ella was safely lying prone on the couch and out of listening distance, I went to tell Kel about what had happened and just broke down. It broke my heart to see Ella, who was later diagnosed with both an ear and chest infection, battle like that and to think we'd put her in that situation.
Yet on my return from work that night, Kel relayed a conversation which filled my heart with joy.
Kel asked Ella how the run went.
"I was a bit slow,'' was Ella's reply. "But daddy was so proud of me for not giving up.''
I certainly was, darlin'.