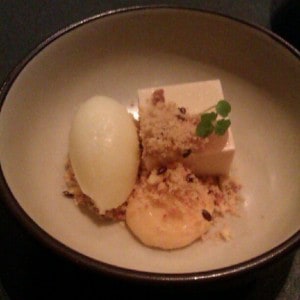 Winning words from this week included:
The Bloke in The Shed discovered Li'l Holly crying, with a sheepish-looking Ella nearby. The Bloke in The Shed: "Did you hurt her, Ella?'' Ella: "No, she hit me first, then I hit her, then she hit me, so I hit her again.'' Sisterly love. Got to love it.
After eating four mains and four desserts at the incredible The Hive Kitchen in the Crown Complex, Melbourne last Monday night I confessed to the chef: "I can't eat all of that last one. I'm so sorry. I'm so full.'' Then another dessert came out – and I couldn't resist.
Both girls have been quite unwell with colds and high temperatures this week. At the height of Ella's sickness, she asked: "Mum, could you please make me a `get well' card?" How could I refuse?
Ella: "I'm going to be on stage when I'm 16 and I'm going to be a mum when I'm 77''. There's no point rushing these things, is there.
OK, time to start clicking to score yourself a win. What's been the highlight of your week?
If you're a blogger or business wanting to take part in the Aussie Giveaway Linkup:
Only link directly to the giveaway post/s and include the prize and end date in the linky tool below. Link each giveaway separately. If you need to delete it, hover over your link, wait until the red "x'' appears and click.
Giveaways must be open to Australian residents.
Grab the button below to add to your post.
A new list is added each Sunday so bloggers need to add their links weekly.
Start entering the giveaways! Entry is at your own risk. We do not take responsibility for unfulfilled prizes or a blogger/business not abiding by their own terms and conditions.

Hosted by Three Lil Princesses