At 7.20am I'm speaking about the Mum Blogging Masterclass on ABC Radio, so I thought it fitting I have a post on blogging today. I wanted it to be of mammoth proportions and, really, how could you go past blogging lessons from the Queen of Country, busty blonde Dolly Parton.
Not that Dolly is a blogger. I know. I Googled. She does have a community blog, but I didn't learn anything other than what it takes to create a good Dolly Parton collection. Frightening stuff.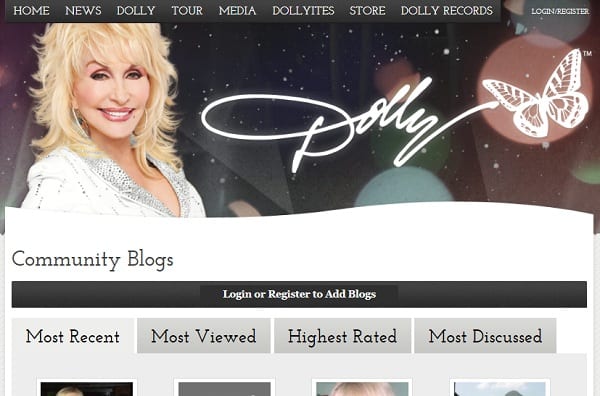 What Miss Parton has taught me is this lesson:
"Make 'em laugh, make 'em cry, scare the hell out of 'em and then go home''.   Click to tweet
Basically, what I'm saying is: "be entertaining". I've tried to adopt this mantra into the blog. I'm not sure I've always succeeded though. Especially during those horrid sleep-deprived months when I couldn't differentiate between what I posted on the blog and what happened in my dreams. There was a scary moment once when I thought I'd posted a 1000-word spiel on my love for Australian cricketer Mark Waugh. Seriously, I don't want to be admitting that sort of thing in public.
I do hope that over the past few years I have occasionally:
Made you laugh: When life goes bottoms up
Made you cry: A father's tears
And scared the hell out of you: Read this and you will never speed again
I often wonder if we're moving mountains on this li'l blog with educating, entertaining and informing you about some elements of parenting – or at least how to make pretty birthday cakes. If we're not, then I'll just leave the mountain moving to Dolly, who's doing a darn fine job of it on a daily basis – and I'm sure her back is paying for it too (I know, you saw that one coming, right?).
Do you have a blog post – either your own or someone else's – that's made you laugh, cry or scared the hell out of you? Feel free to share.