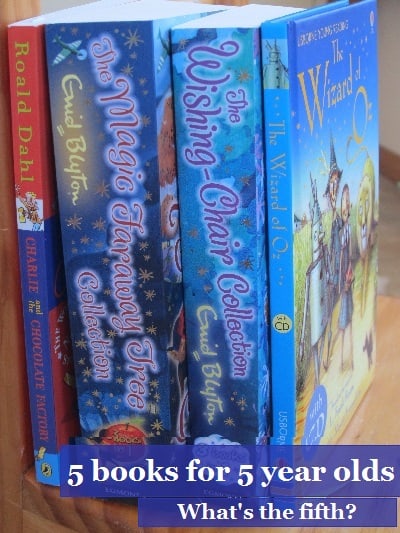 The past six months, Ella has been captivated by chapter books. It started with Enid Blyton's The Faraway Tree and we haven't looked back. I thought I'd share the top five books we've read so far – books that (maybe) have had me just a little hooked as well. Shh, don't tell anyone though.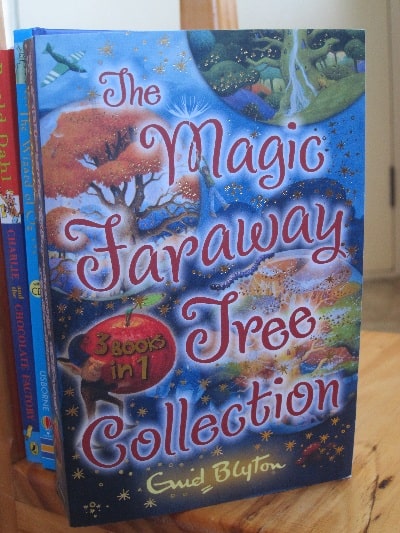 The Magic Faraway Tree Collection * – We've read everything – The Enchanted Wood, The Magic Faraway Tree, The Folk of the Faraway Tree and Up the Faraway Tree. This would be our absolute favourite collection. Blyton sure knows how to ignite a child's imagination. I've bought the above copy of the series – three books in one – for Ella's 5th birthday next month. The only disappointment for me was seeing how the names have changed – Jo, Bessie, Fanny and Dick are now Joe, Beth, Frannie and Rick. Dame Slap has also become Dame Snap. Thank goodness Moonface and Saucepan Man haven't changed. Get a copy on here.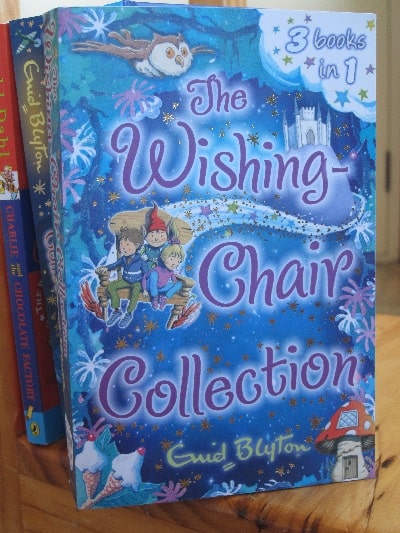 The Wishing Chair Collection * – Another Enid Blyton favourite. This one seemed a logical next step after being swept up by the Faraway Tree characters. Ella was just fascinated by the concept of a chair that had wings and all the magic places they visited. We've read Adventures of the Wishing Chair and The Wishing Chair Again, but have yet to delve into More Wishing Chair Stories. Again, I've bought her the three books in one series for her birthday which means we can read from start to finish. You can grab a copy here.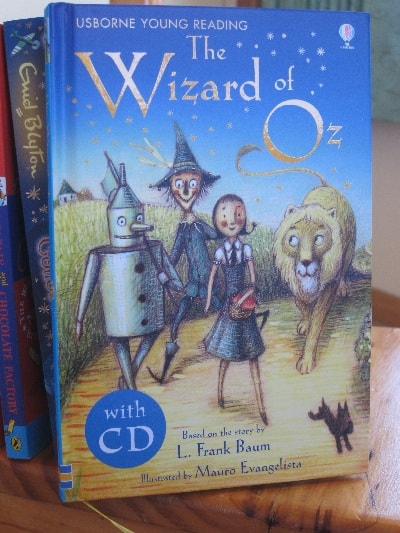 The Wizard of Oz * – Ella has not stopped talking about Dorothy. This is another birthday present, but I must admit the copy we hired from the library was a better – and more indepth – book. Although, this version does have an audio book with it. Once we read the book, we hired the movie and now We're Off To See The Wizard is embedded in my brain! It's times like those I wish I didn't have a brain!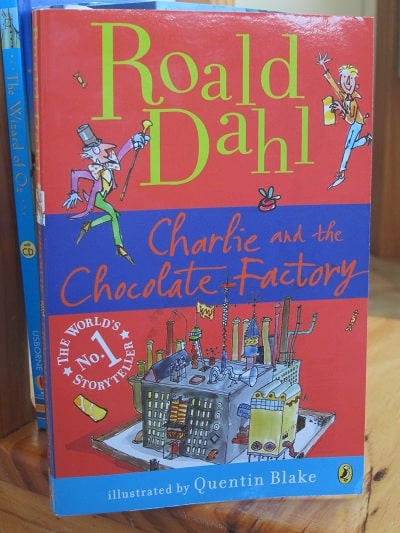 Charlie and the Chocolate Factory * – I wasn't sure where to start with Roald Dahl, so have made the leap into one of my favourites. We're ¾ of the way through this and, I'm embarrassed to say, I've been reading beyond our usual "three chapters per night" rule. I think some nights we've read six chapters because it's just far too exciting to put down. As an adult, I appreciate how fantastic Dahl was in creating suspense in his writing.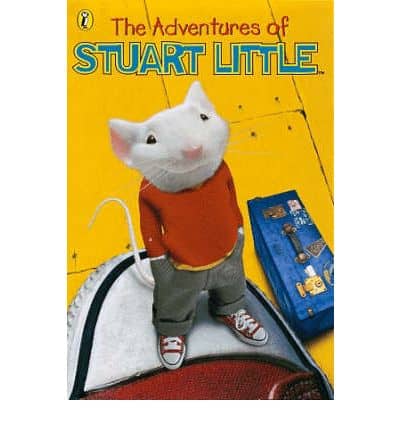 The Adventures of Stuart Little * – This is not the original version of the book, but our library had the movie version adapted into book form. It made for an easy read and we devoured this one over a few days. It then enabled us to hire the movie, which Ella really enjoyed. I wouldn't mind now buying a copy of the original to compare.
Being able to take Ella from book to film has been a wonderful experience. She tends to get quite scared in many of the G-rated films, so by having read the book she already knows the story has a positive outcome. She loves seeing how the characters in her mind are played out in what she regards as "real life''. That's what movies are, right?
I read a quote about not wanting to start a new book, because you're still living in the world of the last book you read. I've felt very much like that with all five of these books. I know Ella has to. There were even tears after The Faraway Tree series ended.
What are your children's favourite chapter books?
* To remain open and honest with you, the * denotes affiliate links. This means if you happen to click through to Book Depository and purchase a book, I will earn a small commission. Although, it probably won't be enough to buy a Wonka chocolate bar. Of course, this doesn't mean you get charged any more – or any less! 
SPONSOR