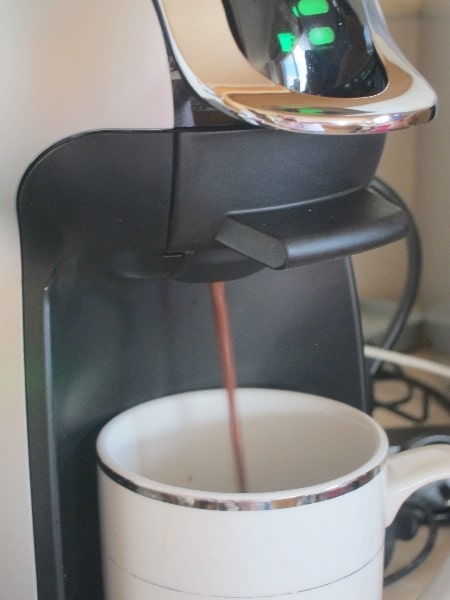 Back in the days when The Bloke in The Shed was trying to impress me, he'd bring in a cup of tea every morning. He was an early riser anyway. I'm more inclined to prize one eye open to check the alarm clock and then roll over.
Now, 12 years on (it's our 10th wedding anniversary tomorrow), the morning ritual still involves him getting out of bed every morning to make one cup of tea, one coffee and, now, two milks – "warm, please''. They're fussy these two.
Cheekily, the other day Julian remarked how it must be my turn to make the coffees. Are you kidding? I'm not starting any new routines now. We're too far down the track for that.
Coffee for me happens at 10.30am. It used to be a latte at work, but as a mumpreneur it's now me hitting up the instant in the pantry. We've been eyeing off those swish, push button coffee machines since I left work and lost having a cafe outside my work front door.
Ten years ago coffee machines were too expensive, took too much cleaning and looked like hard work just to make a simple cuppa. It would be quicker and easier to boil the kettle. Of course, none of that seemed to deter me when Nescafe offered up a Dolce Gusto Genio coffee machine. I was hoot tootin' excited. Or words to that effect.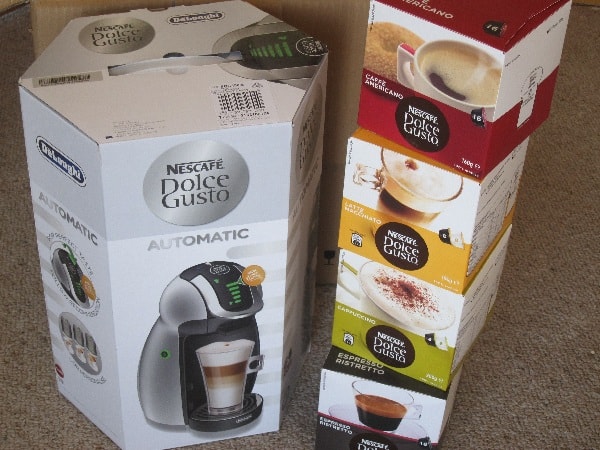 I've been quickly won over too. Here's my rundown on the Nescafe Dolce Gusto coffee machine:
It's easy. Even the girls could use it. Now there's an idea… Fill the back with water. Pull up the silver lever, take out the tray and pop a capsule in it. Return the tray and pull down the lever – you'll hear the capsule being pierced. Highlight the setting (each capsule tells you what setting it should be on). Press the red or blue button, for hot or cold, and it appears in your cup. Some drinks require two capsules.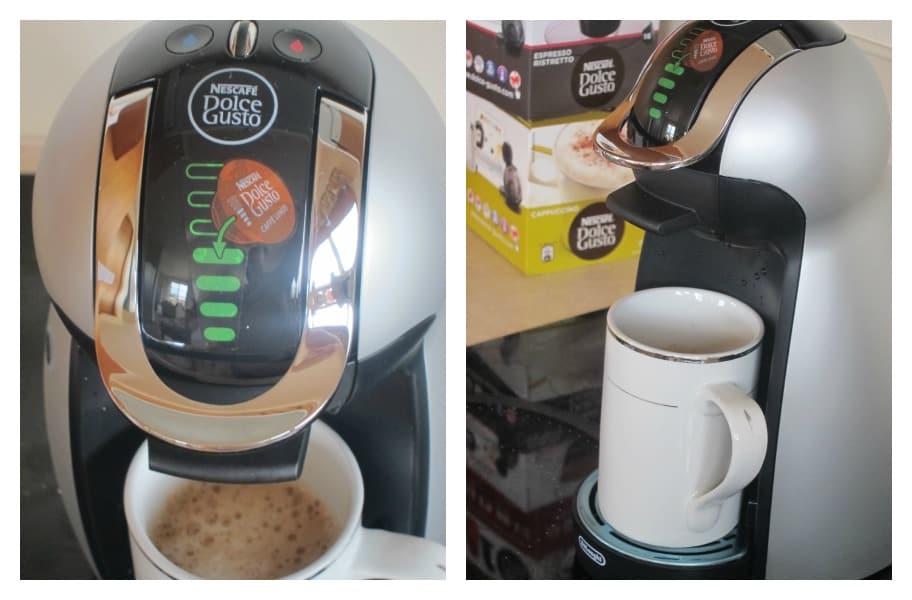 It's clean. The mess is contained within the capsule, so you just take the capsule out and bin it. What could be easier than that? No coffee grinding either. It also requires one good clean every six months. Every. Six. Months. As long as I remember to do it.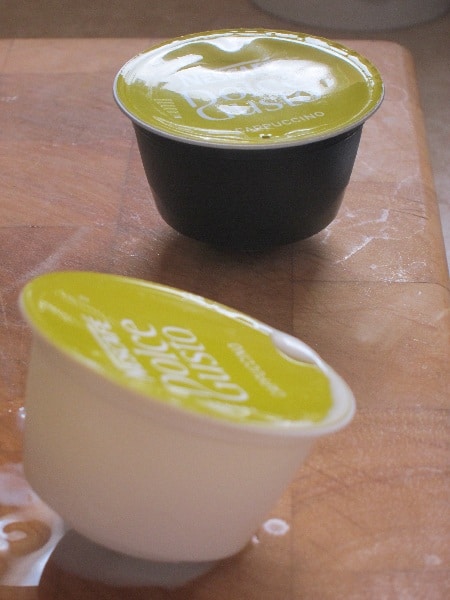 There are 14 varieties of beverages in hot and cold. I can change from having a chai tea in the morning, skinny cappuccino mid morning and a hot chocolate at bedtime. The Cafee Americano and Espresso Ristretto were not my cup of tea (pardon the pun).
It's hot. I was dubious about having luke warm coffee. Nothing worse. But it's hot – every time. We've yet to try the cold setting for the Cappuccino Ice.
It's affordable – 50c per capsule. As I said, you'll need two for certain beverages. It's cheaper than buying a cafe coffee. Although, Julian has made jibes about the "tide being out". A cappuccino makes a 240mL cup. The machine is also easily affordable at $229.
It looks stylish. For some reason that's high on my priority list! It also doesn't take up much bench space.
Storage is an issue in the pantry with all the capsule boxes at the moment, so I'm looking into purchasing one of the capsule holders.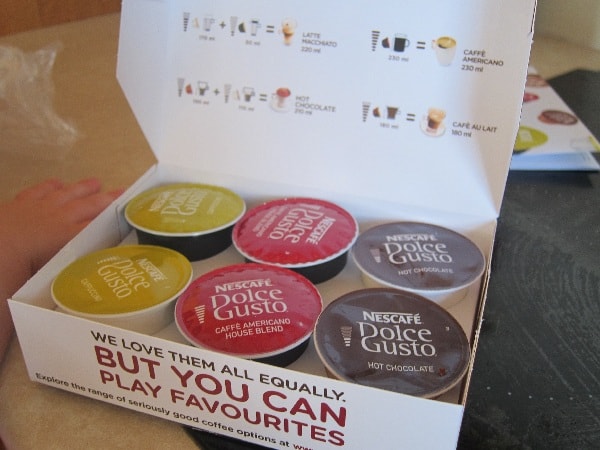 The Nescafe Dolce Gusto Genio retails for $229. You can buy machines or capsules online or at Harvey Norman, Target, The Good Guys, Myer, Big W, Coles, IGA and more.
Are you a tea or a coffee drinker? What's your favourite type of coffee?
DISCLAIMER: I was sent a Nescafe Dolce Gusto Genio to try. I was not paid for this review and all opinions are my own.