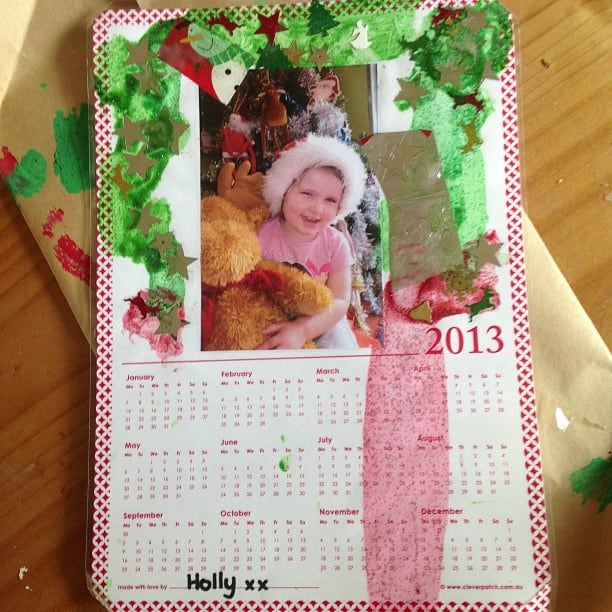 A bit of Holly for your Christmas!!
Here are some winning moments from the past week:
While driving home from school this week, Ella was pleading for a pet. I explained how we're often away, so we can't have a pet. Who will look after it? She pleaded with: "but everyone I know has a pet and I don't.'' I felt terrible. She then followed up with "Peppa Pig has a fish…'' she started. Ah right, so "everyone'' is ABC2 TV characters, not school friends.
Christmas lunch at the O'Briens this year will involve each family bringing something. We've been assigned fruit salad, which is really going to stretch us. I'm thinking of going all Pinterest on our fruit salad and cutting watermelon, cantaloupe and honeydew out in star shapes and then having strawberry Santas sitting around the edge of the bowl. Dare me? Tee hee hee…
While we're on the subject of Christmas, I just want to say how incredibly grateful I am to everyone for sticking around this year. Some days I'm shocked anyone reads at all. Unfortunately, business commitments have meant this blog was put on the back burner a little during 2012. I'm hoping to change all that for 2013, with a little help from a new Three Li'l/Mum PR team member. I hope you all have a wonderful Christmas. I know everyone says it, but please keep safe. There have been too many terrible things happening in the world of late.
Note: The linky will take a break next week and resume Sunday, January 6. The blog in general will be taking a longer break while we plan for 2013.
OK, onto some other wins…
Aussie Giveaway Linkup instructions:
If you're a blogger or business wanting to take part in the Aussie Giveaway Linkup:
1. Only link directly to the giveaway post/s and include the prize and end date in the linky tool below. Link each giveaway separately. If you need to delete it, hover over your link, wait until the red "x'' appears and click.
2. Giveaways must be open to Australian residents and be run by Australian-based bloggers or businesses.
3. Grab the button below to add to your post.
4. A new list is added each Sunday so bloggers need to add their links weekly.
5. Start entering the giveaways! Entry is at your own risk. We do not take responsibility for unfulfilled prizes or a blogger/business not abiding by their own terms and conditions.

Hosted by Three Lil Princesses