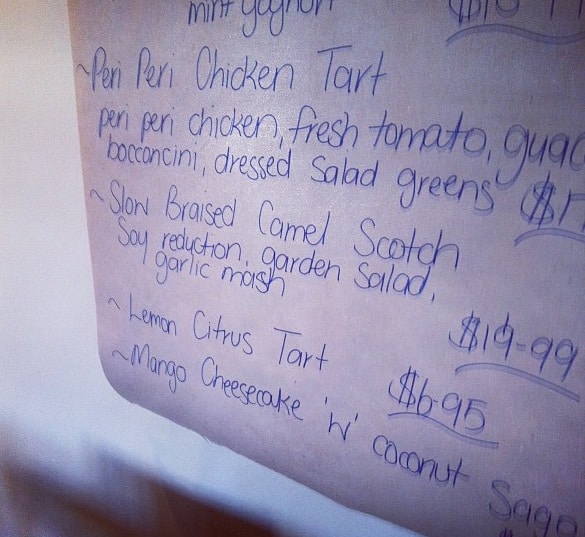 I thought today I'd give you some highlights from our day:
This afternoon we bought a Dyson Animal handheld vacuum, because I was tired of dragging out the big vacuum to clean under the dining table after dinner each night. OK, I lie. I let it pile up and then vacuum it on Saturdays. If the doorbell rings on a Friday, I just refuse to let them in. Now, at least, you'll be able to visit me any day you wish!
During our shopping expedition, we also purchased a new Philips iron. Well, Julian purchased a new Philips iron. I told him there was no point in me choosing it. I don't use it enough! He posted something to that affect on Facebook and a host of men put their hands up to being "chief iron man" in their household too.
We went out for dinner at our favourite restaurant tonight and on the specials menu was braised camel scotch. I'm not really sure where in Tasmania you get camels (and whose responsible for feeding them scotch!), but I can tell you, I definitely wasn't about to try it. I assume – like seagulls, snake and pigeon – it tastes like chicken? Julian went the beef scotch fillet instead. Wise choice.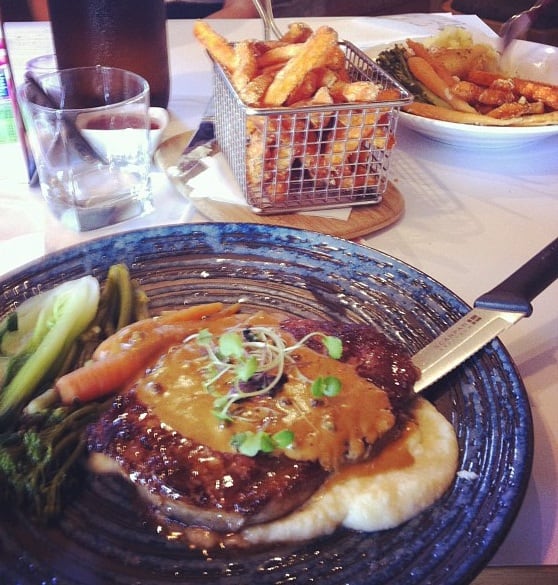 What about you? Have you tried camel? Or something even more… interesting?
Aussie Giveaway Linkup instructions:
If you're a blogger or business wanting to take part in the Aussie Giveaway Linkup:

1. Only link directly to the giveaway post/s and include the prize and end date in the linky tool below. Link each giveaway separately. If you need to delete it, hover over your link, wait until the red "x'' appears and click.
2. Giveaways must be open to Australian residents and be run by Australian-based bloggers or businesses.
3. Grab the button below to add to your post.
4. A new list is added each Sunday so bloggers need to add their links weekly.
5. Start entering the giveaways! Entry is at your own risk. We do not take responsibility for unfulfilled prizes or a blogger/business not abiding by their own terms and conditions.

Hosted by Three Lil Princesses