Ella started Prep today. She packed all her little books and pencils into her giant school bag and then nearly toppled over trying to pick it up. It was like an ant trying to lift an elephant. Two guesses who ended up having to carry it!
We then happily trotted off to school, until my "happy happy joy joy'' mood was challenged after we circled the car park without luck. We decided to do a blocky in the hope a park might be free second time around. Still no luck. After the petrol light finally came on, I gave up and parked two blocks away. All of a sudden that bag got heavier.
It was a long morning, but we made it on time. And Ella's excitement hadn't waned. She couldn't wait to show me her new class, her bag locker, her tub – and the toilets. An essential part of any tour!
Today is only day one – apparently I have 300-odd more jam sandwiches to make – but I can already see that adjusting from a three-day school week to five is going to make life interesting. So, to help stay a little organised, I've pulled together some fab tips from mums in the know. Hopefully they'll help you too: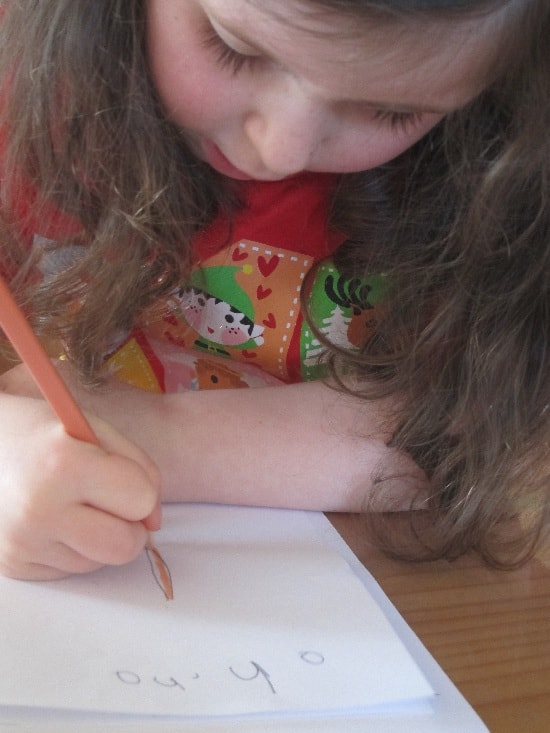 Back to school tips:
My eldest has a 'Things to Pack' card on the refrigerator. The check list encourages him to be independent and responsible, and is easy for any age to read the picture cues. Days of forgetting drink bottles, hats, news folders etc are no more, and he is definitely proud that he can achieve this for sure!
Virginia
Talk to your child/ren positively about school and about their school day. When you pick them up from school ask such questions as, 'What was the favourite thing you did today?' It helps to make your child's experience at school positive and helps them to see the good in things!Cate
Always make lunch the night before, you never know if you're going to sleep in.
Andrea
Create a School Launch Pad at home. Dedicate a space at home where your kids can pack and unpack their bags and where you can get school stuff organised. Got the sports kit organised for tomorrow? Place it in the Launch Pad ready for pick up.Bubble
With four little ones under seven,
colour-coding is my answer to school day heaven.
Each child knows which coloured items to gather
And even dad can manage if I'm under the weather.
With colour coded labels to match,
We'd make it to school by 8.15am without a catch.
Jessie
I love putting little notes in my kids' lunch boxes. Not every day but as a surprise every now and then.Billie
This year we are trying out frozen foods. I have made a bunch of sandwiches, cakes, banana bread and muffins then put them all in the freezer.
Jane
My tip is to organise a 'school info' folder to put all the newsletters, documents, order forms etc into so they all stay together. Also get your partner/husband involved as much as possible so not everything is your responsibility or job! Leonie
Our independent little Miss loves having clothes laid out the night before to put on "all by myself". Undies may occasionally be on backwards – but no matter! A sticker chart for jobs done has also been great – and the Grobag Groclock to keep her resting/sleeping in bed until a reasonable hour in the morning has been a lifesaver!
Simone
My best tip is getting my children to change out of their school uniforms as soon as they get home (it doesn't take long for them to get them dirty. April
As a past teacher, my top school tip is to double name everything. Label clothing items especially with a name on the collar and then one on a seam or something.
Anita
Homemade, budget school lunch snack: popcorn. Buy a 99c bag of corn kernels and a packet of brown paper bags. Place a small amount of popcorn in a brown paper bag, fold over the open end of the bag and tape it down. Place it in a microwave oven for two minutes and it's done. Just place it in a small reusable container. Kara
Sit down on a Sunday with your child and help write and organise a menu for each day's lunchbox. It helps get your child interested in eating healthy and creates a better relationship with food. Making it fun with food themes is also a great idea.
Melissa
To make school mornings easier to manage for us and the kids, we decided to create each child their own little cubby space that held all their school gear. There was a hanging space for their bag, hat and a space for their school shoes and all the bits and bobs. To make it even easier we created a daily checklist of items they needed to make sure was packed in their bag. Each child had a different library day, a different reader day, a different PE day etc so the daily checklist made things so much easier for me and for them. The check list also included things like Hat, lunch box, recess, drink etc. I found a visual display was much easier for them to remember what was needed and they also got ready in the mornings much quicker. Kaz
In my house, school socks used to go missing! Each morning we would be almost ready to leave until my son would point out – 'Mum, I can't find any socks to wear!' So to make things easier for my kids (and maintain my own sanity in the mornings) I have set up a little school area in my garage with hooks for the school bags and a big basket to hold all the clean school socks (and another for their school shoes).
Michelle
New stationary is fun, but definitely not cheap, But there's ways around it, this tips one to keep! Each year empty bags, and review what comes home, Check ink levels for textas with a fine tooth comb, Throw out what is broken, and match up what still works, Saving money on old stationary is one of the perks! From the old, sets of pencils, crayons and textas should be made, Add only what's missing, keep the rest for the next grade. Clean and label everything meant for school, It will all come home again, which is pretty cool! Elise
What I don't like, because it's not very nice
Is the possibility of the kids getting head lice!
We've already experienced one infestation
Oh, the nuisance, and sheer devastation!
I try to maintain a positive perspective
But even the products are often ineffective!
Not to mention the time and cost
And combing guarantees patience will be lost!
So, my top tip for back to school would be
Tie hair up, and use a defence spray with tea tree
Hopefully this will be enough to stop the nits
Because they really do give you the sh… sads!!!
Michelle V
I have bought Miss 6 and Miss 5 school shoes with Velcro so they can put their own shoes on in the morning. Over the holidays I have also taught them how to do each other's hair. Tanya
See more tips over on Retro Mummy's blog.
What are your tips for getting through the school year? How are you going so far this year?