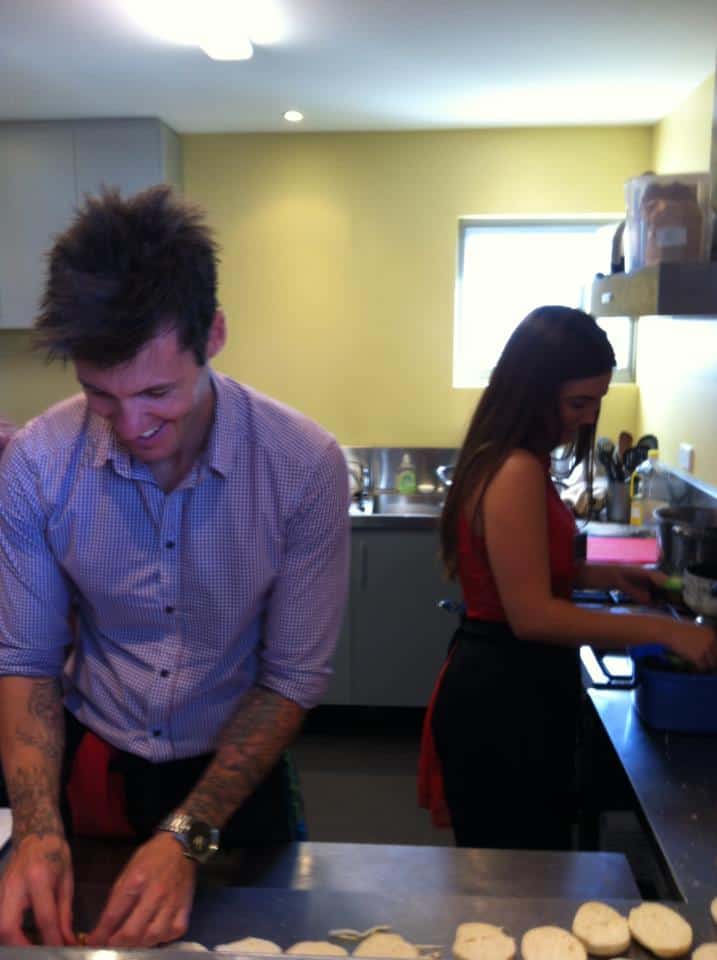 We've had a few highlights this week:
As you know, Holly (2) is potty training. When we picked Ella up from school today. Holly piped up within ear shot of everyone: "Ella, I did a poo today. It was THIS big'' (cups her tiny hands as if she's holding a football). Thank goodness Ella's in Prep and not Grade 6.
We had a tough afternoon at Ghost Rock Vineyard at Shearwater in Tasmania. We listened to music by Ross Wilson, while sitting in the VIP area and eating food cooked by Ben Milbourne and Andy Allen from MasterChef. Oh, and Andy's girlfriend, Home and Away and Puberty Blues star Charlotte Best. From the photo above, it looks like Charlotte was chief berry washer!
I wrote a piece earlier this week about the whole Sydney shopping centre banning screaming children. Promptly followed by having to follow my own advice the next day when Holly threw a terrible twos tantie in the school car park. I must have jinxed myself.
Ella lost her first tooth. Oh, the excitement. You would have thought she'd won the lottery. I guess, $2 is like $2 million to a five year old.
OK, your turn. What have been the highlights of your week?
Aussie Giveaway Linkup instructions:
If you're a blogger or business wanting to take part in the Aussie Giveaway Linkup:
1. Only link directly to the giveaway post/s and include the prize and end date in the linky tool below. Link each giveaway separately. If you need to delete it, hover over your link, wait until the red "x'' appears and click.
2. Giveaways must be open to Australian residents and be run by Australian-based bloggers or businesses.
3. Grab the button below to add to your post.
4. A new list is added each Sunday so bloggers need to add their links weekly.
5. Start entering the giveaways! Entry is at your own risk. We do not take responsibility for unfulfilled prizes or a blogger/business not abiding by their own terms and conditions.

Hosted by Three Lil Princesses