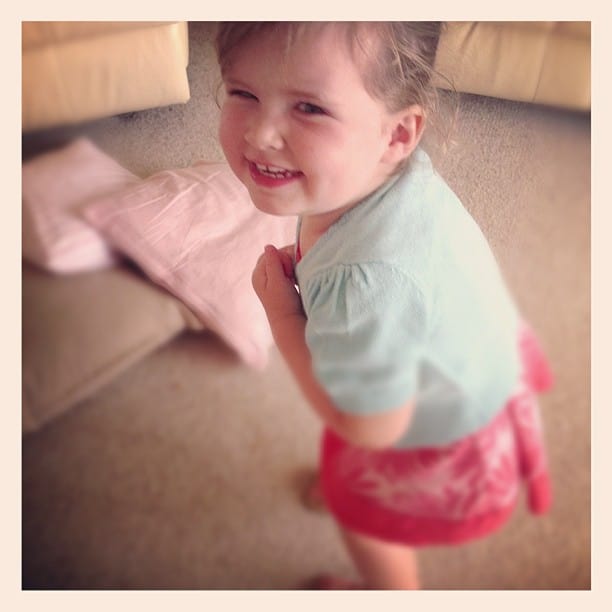 This week I was hit with a head cold. I even lost my voice (interestingly, the family were excited about that and well and truly used it to their advantage. Especially Miss Holly above!). It's been frustrating, because it's put me behind with my ever growing "to do" list. However, if I'm honest with myself, it's been good for me too.
It's allowed me to stop and just breathe. I even paused long enough to watch Hop the movie with Ella tonight. I think it was the universe's way of telling me to slow down. If only it didn't come in the form of a miserable cold. I'm calling it a "win in disguise".
How do you know when it's time to slow down?
I'm sure there'll be some nicer looking wins in this week's linky. So get clicking!
Aussie Giveaway Linkup instructions:
If you're a blogger or business wanting to take part in the Aussie Giveaway Linkup:
1. Only link directly to the giveaway post/s and include the prize and end date in the linky tool below. Link each giveaway separately. If you need to delete it, hover over your link, wait until the red "x'' appears and click.
2. Giveaways must be open to Australian residents and be run by Australian-based bloggers or businesses.
3. Grab the button below to add to your post.
4. A new list is added each Sunday so bloggers need to add their links weekly.
5. Start entering the giveaways! Entry is at your own risk. We do not take responsibility for unfulfilled prizes or a blogger/business not abiding by their own terms and conditions.

Hosted by Three Lil Princesses