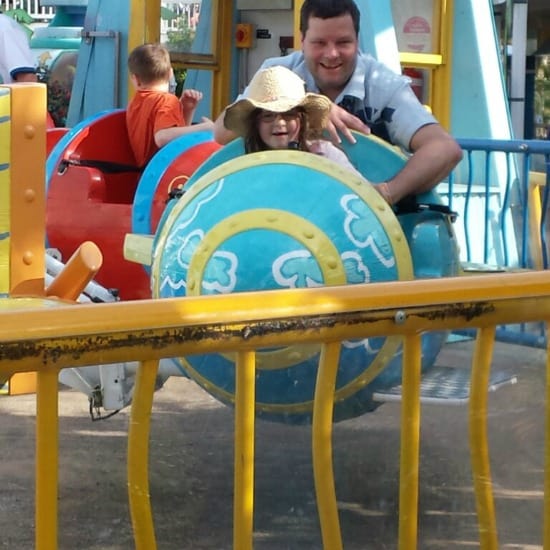 We're on the last days of our 10-day holiday in Queensland. It's been amazing and, like any holiday, I just don't want it to end. Especially the tanned legs. I hear it's been snowing in Tasmania. Just the thought of that turns my legs pale again.
The holiday idea all stemmed from the fact I wanted to get out of my zone and attend Problogger Training (a conference about blogging and "all that new age stuff", as the taxi driver put it yesterday). The two-day conference finished yesterday, so now I'm itching to get home and start working on this blog and the Kellie O'Brien Media  blog. My head is exploding with ideas. This blog has been a bit lost this year and needs some direction.
If you're a blogger, business owner or author and want to hear about the highlights from #PBEvent, you can follow my Kellie O'Brien Media site over the next week or two. I have so much to share!
Otherwise stay tuned here for some stories about what we Taswegians got up to in Queensland. Expect giggles!
In the meantime, here is this week's Aussie Giveaway Linkup!
Aussie Giveaway Linkup instructions:
If you're a blogger or business wanting to take part in the Aussie Giveaway Linkup:
Only link directly to the giveaway post/s and include the prize and end date in the linky tool below. Link each giveaway separately. If you need to delete it, hover over your link, wait until the red "x'' appears and click.
Giveaways must be open to Australian residents and be run by Australian-based bloggers or businesses.
Grab the button below to add to your post.
A new list is added each Sunday so bloggers need to add their links weekly.
Start entering the giveaways! Entry is at your own risk. We do not take responsibility for unfulfilled prizes or a blogger/business not abiding by their own terms and conditions.

Hosted by Three Lil Princesses