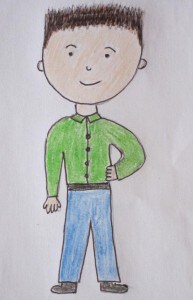 The Shed is where Julian O'Brien, dad to two li'l princesses and husband to another, hangs out. Julian gives a dad's perspective on life with his two girls, Ella (3) and Holly (born October).
See his latest posts below.
A strange man just played with my bits
It isn't every day I let a strange man play with my bits. This day was not any day though and, strictly speaking, he was a doctor.
The time had come for my first medical appointment to ensure no further princesses or princes were added to our household. Here I was with Princess Kel by my side talking to a man about… well, you know… "The Snip''. Read more…
Other posts:
Lessons for Wives No. 5: Sexy legs? No, it's UGG-ly
The reason I ditched a date with Princess Mary
How to make gravy… with Paul Kelly
Lessons for Blokes No. 2: Oh no! It's in the genes
Fearing my girls are growing all too fast
Lessons for Blokes No. 1: Be careful what you ask
Did you know fish eat pumpkin?
Lessons for Wives. No. 6: The importance of communication
New Woolworths CEO through the eyes of his brother
Lessons for wives No. 4: Bras are for boobs
Lessons for wives No. 3: Baby brain "does exist"