WE ALL know the story of the princess and the pea. Well, Baby Holly doesn't sleep on peas (unless you count having a wet nappy), but she can certainly sniff one out as soon as it hits boiling water. And the carrots and potatoes and anything else she's able to get her hands on. She loves her food.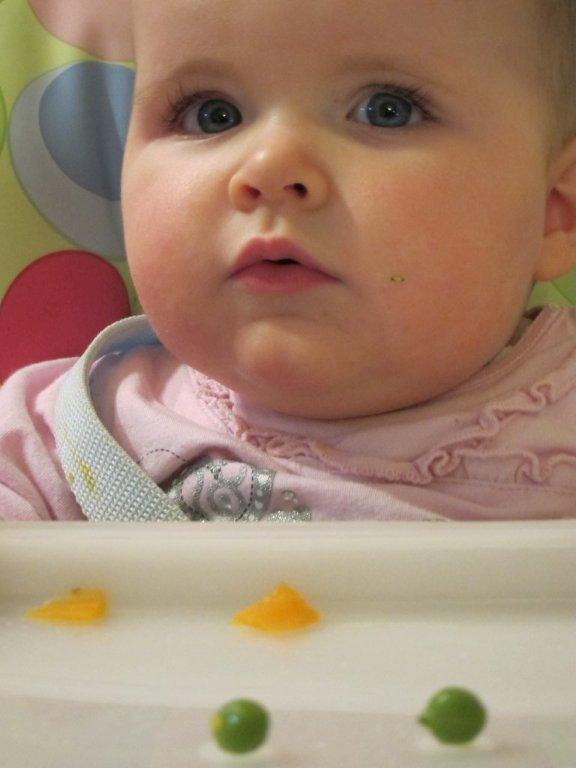 Linking up with My Little Drummer Boys' Wordless Wednesday. Click on the link to check out more photo posts.
If your baby is having sleep issues, read through our Sleep Challenge.