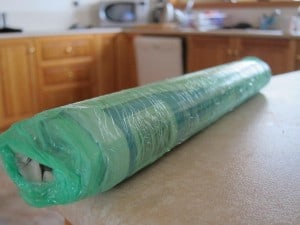 TODAY I hosted a live chat on Working with PR for bloggers on Digital Parents. Thanks to some fabulous questions and contributions from those who took part, there was far more covered than what's in my notes below. However, this will at least give you a good idea of what took place.
So, here we go…
I have a pretty broad topic to tackle, so will try and offer a handful of tips for 1. Dealing with PR pitches that come into your inbox; 2. Approaching PR/businesses to gain reviews and giveaway opportunities; and 3. How to do your own free PR to get publicity for your blog.
Please ask questions if you either want to know more or don't understand something (that applies to anyone reading this blog post too!).
I confess, I'm not an expert!
Firstly, dealing with PR pitches that come into your inbox.
OK, so we all know some PR companies haven't been trained in working with new media – ie bloggers. So PR and bloggers need to work together, not against each other.
If a press release comes through and it has no call to action (ie review or giveaway opportunity), they're asking for you to do a post on their release. This is how PR and the media work.
You're welcome to run it as a news item or part of a post based on that topic/item, of course. However, I know most of you don't want to. I, for one, don't.
One of the best ways to respond is to thank them for the email and let them know that, because it's a personal blog about your family's life, you don't do product release news. However, you'd be happy to discuss doing a review of your family's experience using the product, along with a giveaway if interested (if that's what you want to do).
If you get sent goods from a PR peep without asking for it, you're not obliged to do a post about it or even send it back. This is just how things work.
Don't be afraid to say "no''. It's hard, I know. But most PR welcome people being honest and upfront with them, rather than pussy footing around (am I allowed to say that?). You are the writer, editor and publisher of your blog. You set the rules.
If you want to be paid for your post (ie a sponsored post), don't bother asking the PR person. You'll need to approach the media and advertising agencies for this.
OK, now onto approaching a PR biz to gain review/giveaway opportunities.
Don't be afraid to ask, or the answer's no anyway. If you want a review copy, ask for one. If you want a giveaway, ask for one. You have nothing to lose.
After a previous DP discussion I started on gaining review-giveaways, I was asked a lot about what to say in the email. Basically, introduce yourself, your blog and your stats. Let them know you love their product and ask whether they'd be interested in your reviewing it and doing a giveaway. It's as simple as that.
It's also worth mentioning you'll spruik about it via your social media accounts.
ALWAYS send them a link once it's live on your blog and a follow up one once it's drawn. PR especially deal with lots of different media, so they can't chase up everyone's sites/publications to see what was run. Make their job easier for them. They'll then be more willing to work with you again.
LASTLY, how to do your own PR to get publicity for your blog in the media.
One of the biggest questions is: I don't have a story to sell. You'd be surprised how easy it is for you to do your own publicity.
Here are just a handful of story ideas, but there are literally hundreds out there. I've done a few posts on it.
Release a statement with your viewpoint on a news item. For eg, statistics have revealed there are now more mummy bloggers than any other type of blogger. This is a perfect opportunity for you to pitch yourself to the media as a mummy blogger. It also sets you up as being an expert in the field and, next time that media outlet wants to do a story on mummy bloggers, they're more likely to come to you.
Put a poll on your website or blog or set up a survey. If you gain a significant number of responses to your question, use those results to craft a media release revealing the results.
Host a major charity event or raise a large amount of money through your blog and donate it to a worthy cause.
Use the skills you have to create a free class or demonstration for your local community. This allows you the opportunity for a preview story and coverage on the day. And don't say you don't have a skill – I read your blogs, remember!
Enter yourself into state, national and international awards. If you win, it's an opportunity to gain media exposure. The bigger the award, the greater the chance of a story.
You're probably thinking these aren't Madison and Marie Claire worthy stories. The problem with pitching that high (and good on Sunny Mummy!), is there is major competition for the few spots they have each month. I'm not saying don't pitch to them, but the greatest success you'll have is with your own local media. You only need a simple PR plan to get started.
Local media love championing their own!
Don't be deterred pitching to the media because you don't know how to write a press release. Try a media pitch instead. This is a short letter that's used as a teaser to your story – it doesn't give them all the information, but enough for them to want to contact you to learn more.
I'll wrap this up with three points:
You must have news.  ie. You've just won an award for blogging.
You can invent news. ie. Hosting a charity. Although, even more spectacular would be jumping a canyon, a la Evel Knievel.
Attach yourself to existing news. ie, … well, just keep your eye on the news!
FREE COURSE
Click the image below to learn how to make money from blogging in this 7-day mini course