I KNOW that you've all been waiting for the follow up post to the grand doll house. You know, the one where I promised the equally grand doll furniture? Well, the wait is over. Brace yourselves – this post features furniture that even Harvey Norman would be happy to house. Prices will never be slashes on these little beauties.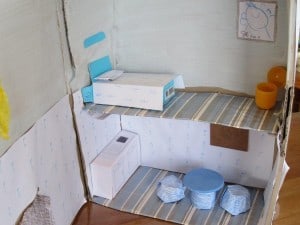 Before unveiling the wonderful individual creations we made yesterday, there are a few things I know I learnt and want to share.
I know I forgot an oven. Maybe it was a subconscious thing, because cooking dinner conjures up images of witching / arsenic / feral hour.
I know that while you left beautiful comments on the grand doll house post (for which I was very grateful), you were surely humouring me when you said you liked the beer carton version. Right?
I know I have a creative daughter. Despite being quite ill yesterday and wanting to just watch mummy make the furniture for her to play with, she did manage to make a car – unprompted and without assistance.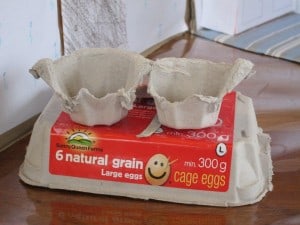 I know this project would have been great for product placement. Now there's an idea for brands!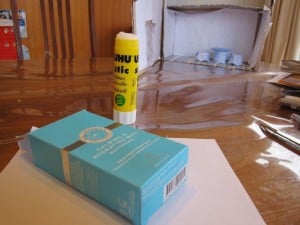 So, I know that about now you're itching to find out how to make the furniture. So here goes:
Take an egg carton and a used toilet roll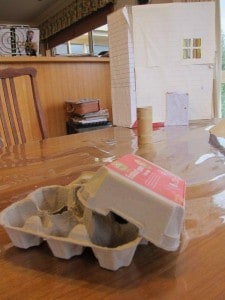 Cut out two of the cups from the egg carton and cover in coloured paper to make chairs. Cut the toilet roll in half and glue to a circle to make a table. We used a piece of foam from a craft bucket.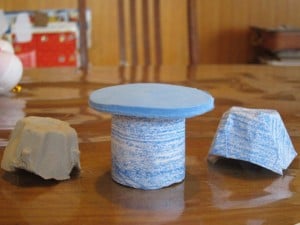 Take a rectangle box (see the product placement photo) and open one end so the flaps become a bed head and bedside drawers. Cover with a piece of decorated paper for a bedspread. Fold paper over a straight piece of egg carton for a pillow.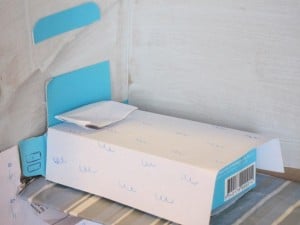 Take another rectangle box.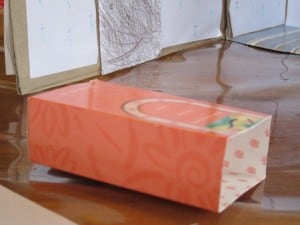 Cover it in paper and draw on a sink, taps, cupboards and drawers.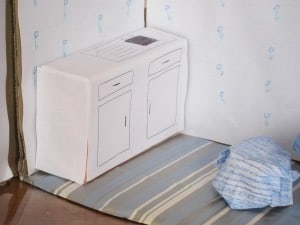 Use a Kinder Surprise toy container for a… loo. Yes, we don't have an oven, but we have a dunny. And it's in the bedroom. Let's hope bowel movements happen in the mornings.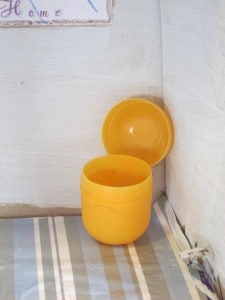 Positioned right where people can see through the window. Classy.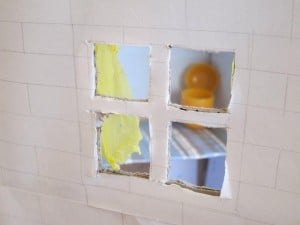 Assemble it all into the house and… ta da! Fit for a princess… who probably just wants to curl up in the bed right now and sleep. Poor little girl.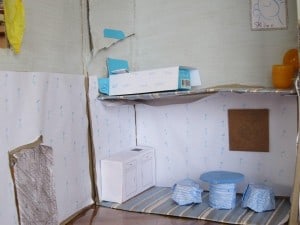 Does your child have a doll house – made or bought? Or maybe one of those cool two-storey car parks with a ramp?
SPONSOR