IT SEEMS these little critters (a leopard and a zebra from the Zhu Zhu pets new Zhu-fari range, for those who aren't quite up with the land of Zhu Zhus) have to go everywhere with us. Including to lunch. Thankfully, they were only interested in the lettuce from my Chicken Tikka Roll or they could well have found themselves as kitchen-hands to help pay their way.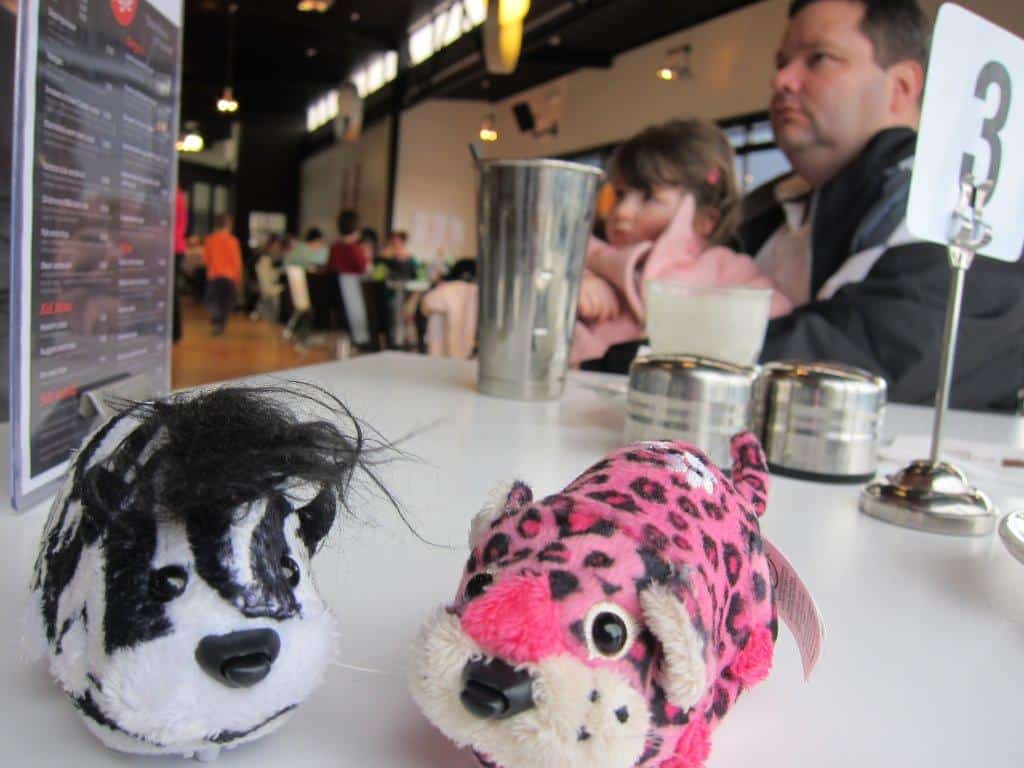 Linking up with My Little Drummer Boys' Wordless Wednesday. Click on the link to check out more photo posts.
If you would like to see this week's Alphabet Photography Challenge submission, see P is for Piggy.
Note: I am an ambassador for the Zhu-fari range.